This is an archived article and the information in the article may be outdated. Please look at the time stamp on the story to see when it was last updated.
OVERLAND PARK, Kan. -- Police want the public's help to identify four people who robbed a woman at gunpoint Wednesday in the parking lot of Oak Park Mall.
The victim, who police say works at the mall, was sitting in her car just before 4 p.m. The robbers opened her driver's side door, pointed a gun in her face and demanded her purse and cellphone.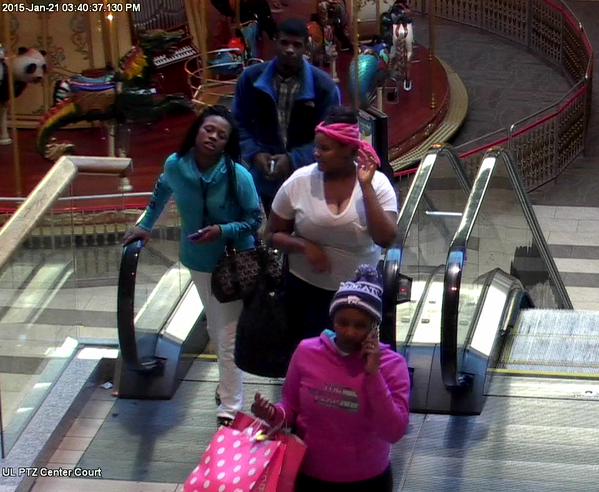 Surveillance video shows the suspects inside the mall before the crime. They are all African-Americans, three women and one man coming up the escalator. The suspects are ages 15-21. One of the females was wearing a turquoise jacket and described as 5'03", 150 lbs. Police say while a crime like this is considered an isolated incident for Oak Park Mall, investigators aren't sure why this woman was targeted. They say it does appear to be a random crime.
"You don't think about it when you are sitting in a mall parking lot at 4 in the afternoon," said Gary Mason of the Overland Park police. "Odds are most of us are not going to lock our door thinking somebody will come up and stick a pistol in our face and demand our goods. In that case you can't fault her, but certainly some people will think about it."
Surveillance cameras also captured images of the getaway car. Police say it's a Chrysler Sebring that's been reported stolen.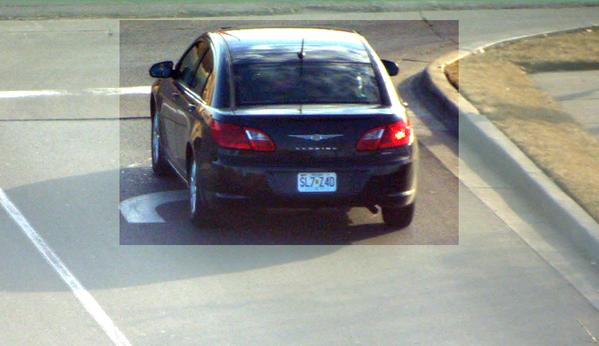 Police are putting an increased emphasis on safety around the mall in light of this incident and another recent unrelated crime at the mall.
Police are confident someone should be able to identify the robbers. If you can help detectives call the TIPS hotline at (816) 474-TIPS. Up to a $2,000 cash reward is available for information that leads to an arrest.