This is an archived article and the information in the article may be outdated. Please look at the time stamp on the story to see when it was last updated.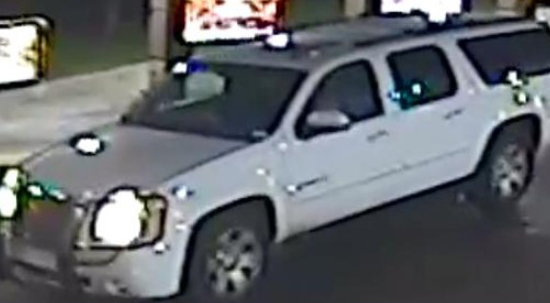 OVERLAND PARK, Kan. — Overland Park police are asking for the public's help to track down a vehicle they said was involved in a road rage incident a little more than a week ago.
The incident happened around 10 p.m. in the southbound lanes of U.S. 69-Highway just before West 103rd Friday, Nov. 23.
According to officer John Lacy, the driver fired several shots at the victim's vehicle.
Police said the shooter was in a white GMC Yukon Denali XL with a 60-day license tag and a black luggage rack with a black brush guard mounted on the front.
If you have any information regarding this vehicle you are asked to call (913) 344-8742 or the TIPS Hotline at (816) 474-TIPS.