This is an archived article and the information in the article may be outdated. Please look at the time stamp on the story to see when it was last updated.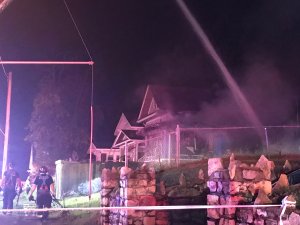 KANSAS CITY, Mo. — Firefighters responded to a house fire overnight.
When they arrived at the home on East 27th Terrace and Grove Street, flames could be seen from the roof. Those flames spread to a home next door.
FOX4's Marcus Officer says one home is a total loss. FOX4 has not been able to confirm whether anyone lives in either home. Firefighters are still actively working the scene.