This is an archived article and the information in the article may be outdated. Please look at the time stamp on the story to see when it was last updated.
WARRENSBURG, Mo. -- The parents of a 15-year-old girl killed Sunday afternoon in a crash on 50-Highway want everyone to remember her sweet smile and sweet spirit.
Shirley Tran was riding with her 20-year-old sister and another 20-year-old friend in a Toyota Corolla when a 32-year-old woman in a Dodge Avenger failed to yield and pulled out in front of them at the intersection of Missouri-131 and 50-Highway.
It was about 1:40 p.m.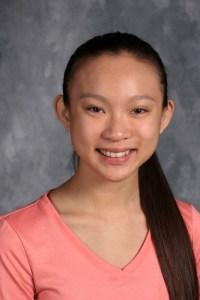 "She never came back. She's too young. She's too young and active," said Peter Tran, her father.
The day after her sudden death, her family left a bowl of fruit as an offering to God to eternally protect their youngest daughter.
"I try to be strong. That's all I can say. We have to accept it. Shirley is in God's hands now. She never come back," her parents said.
Peter Tran says his 20-year-old daughter, Loan Tran, was behind the wheel and suffered two broken legs and has cuts and bruises on her face.
"She didn't remember anything. She called saying it happened so quick because somebody pulled in front of her, that's why she couldn't stop," said Peter Tran.
When students and staff at Warrensburg High School where Shirley was a student heard about the fatal crash, they wanted to remember all the things that she loved.
Shirley Tran was a member of the art club at school and painted murals on plywood in a construction area to brighten things up while renovations were underway.
Peter Tran says his daughter was also a straight-A student who won a science competition two weeks ago.
A wake will be held Wednesday evening and Shirley's funeral will be held Thursday morning at Sweeney-Phillips and Holdren Funeral Home, 617 North Maguire Street in Warrensburg, Mo.
Everyone involved in the crash was wearing a seatbelt, according to the police report.