This is an archived article and the information in the article may be outdated. Please look at the time stamp on the story to see when it was last updated.
EXCELSIOR SPRINGS, Mo. — A Kearney teenager died in a late night crash, just days before beginning his senior year of high school. Two friends riding in the same car are recovering from their injuries.
Troopers say the young driver lost control and crashed. It happened near Tryst Falls Park in Clay County.
Investigators say the tire of the car came off and hit the entrance to the park. A 17-year-old and her 16-year-old passenger are recovering from their injuries.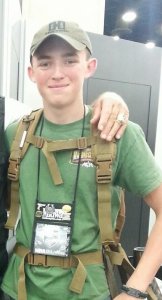 But the 17-year-old riding in the backseat, Malachi Roach, didn't make it.
"The person who called us told us he didn't have a pulse," said Ray Roach, Malachi's dad.
It's a phone call no parent ever wants to receive. Ray Roach said he got a phone call last night from his son's friend who was in the car behind his son, saying Malachi had been in an accident and was taken to Liberty Hospital.
"Very difficult, you know, nobody wants to hear that," Roach added.
Roach said a chaplain came out with a doctor and nurse and they delivered the news that their beloved Malachi was killed in a terrible accident.
"It was surreal. You knew it was true, but you didn't want to believe it was true," Roach recalled.
According to the Missouri State Highway Patrol — the three teenagers were in a car driving down 92-Highway.
Troopers said the driver's side front tire flew off, causing the 17-year-old driver to lose control, sending the car into a stone mailbox and down an embankment.
"He was in the back, in the middle, with his seatbelt on. The highway patrolman said that was the safest place he could have been in the car," Roach said.
Malachi Roach was pronounced dead at Liberty Hospital just before midnight.
"I would say it's just like any other teenage kid. They were just out having fun; we know that there was no drugs or alcohol involved, and no excessive speed involved," Roach explained. "We don't harbor any hard feelings, or anything like that, toward anybody. It's just a freak accident."
He played football and was on the trap team at Kearney High School. Roach says his son also loved hunting and fishing.
"He was a good kid. He didn't get into any trouble or anything like that. He had talked for several years about wanting to join the Marine Corps when he graduated high school," Roach said.
Malachi was supposed to start his senior year of high school in three days. A memorial fund has been set up for him:
 Malachi Roach Memorial Fund
 Kearney Trust Company
 PO Box 137
 Kearney MO 64060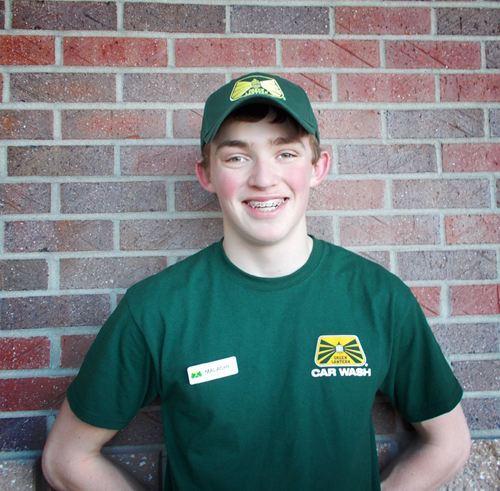 FOX 4 was contacted by Dean Haiden, Green Lantern Car Wash field representative, where Malachi worked in Liberty.  They are also collecting funds for the family at the car wash to go towards Malachi's funeral.
"Malachi will be tremendously missed and we hope the other two females involved in the accident recover as well with blessings to them and their family," he said. "Our car wash family will miss Malachi and the smile he brought to work every day, with enthusiasm and energy, to leave his personal signature on every car he cleaned."