This is an archived article and the information in the article may be outdated. Please look at the time stamp on the story to see when it was last updated.
KANSAS CITY, Mo. -- Kansas City police officers will hit the streets Thursday to warn residents of the dangers of shooting off guns on the Fourth of July, and they'll have a special guest with them.
Five years ago, a stray bullet on the Fourth of July took the life of a young girl.
Her parents will be with police as they knock on doors up and down the Troost corridor, encouraging residents to keep their guns locked up this Fourth of July weekend.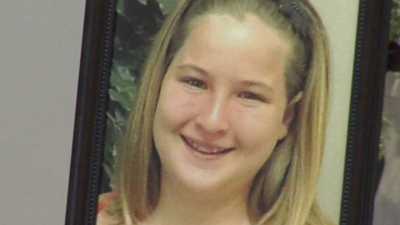 Blair Shanahan Lane was playing outside with friends and family on July 4, 2011, near 43rd and Pittman when a stray bullet hit and killed her.
Aaron Sullivan fired that fatal shot – he had been shooting his gun in the air to celebrate the Fourth of July holiday.
Since then, police have installed equipment up and down Troost called ShotSpotter – it's a system that can identify exactly where and how many shots are fired at any given time.
Last year during the Fourth of July weekend, ShotSpotter identified 18 addresses where folks shot off guns into the air several times – the worst offender firing off 21 bullets.
Police and Blair's parents plan to go to these homes and plead with the residents to keep their guns locked up this weekend. The hope is if residents know that police know whenever they fire off their guns, it'll stop them from shooting into the air in celebration this year.
Blair's parents actually went with police to a few homes Wednesday but will continue to do so Thursday, with the hope that their story will save other kids from becoming the victim of a stray bullet.