This is an archived article and the information in the article may be outdated. Please look at the time stamp on the story to see when it was last updated.
KANSAS CITY, Mo. — Narene and Clarence took slow, heart-wrenching steps to a spot they never imagined they'd ever have to visit. Below a yellow cross in a tree is their son's grave site.
"Ryan was down to earth, loving, a true family man. He was my baby boy. He was my only son," Narene Stokes-James said.
"Ryan made me so proud. He was nice to everybody he me. He had a good spirit," Clarence Stokes said.
On Saturday, July 28, 2013, Ryan Stokes left home and went to hang out in Kansas City's Power and Light District with two friends.
"I shook his hand, hugged him and told him that I loved him. He said, 'I love you, Pops,'" Clarence Stokes said.
That was the last time the KC parents saw their son.
"It all happened so fast. I don't even go down to the Power and Light District anymore," said Kenny Cann, Ryan's friend.
Cann said he and Ryan were walking past 13th and Grand when a Johnson County man accused their friend of stealing his cell phone.
"Terrifying, especially just getting accused of something you didn't do. We had no parts of it," Cann said.
When the cellphone owner demanded that Stokes and Cann's friend give him back his cell phone, a rowdy disturbance erupted on the street. Police immediately arrived, doused the crowd with pepper spray and everyone scattered.
The Stokes family's lawyer says the 21-year-old owner of the cellphone was "intoxicated at the time."
"He said he was so drunk, I don't remember this, and then we saw police officers running to the scene," attorney Cynthia Short said.
Short shared a video from a witness' cellphone with FOX4 as well as dash camera video from a parked officer's car that summer night.
"I just hit the ground because I was worried about my own safety, and then I heard the 'pow, pow,'" Cann said.
Ryan Stokes was shot in the parking lot of the Zoo Bar. The 24-year-old died near his friend's car. At the time, he had a 1-year-old daughter and worked at his family's cleaners. He didn't have a criminal past.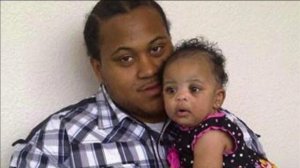 "The police told us there was a standoff and that Ryan had a gun and wouldn't put it down. They lied from the very beginning. I want them to change the narrative and tell the truth," Ryan's mom said with tears in her eyes.
The disheartened parents also don't believe the Jackson County Medical Examiner's autopsy. It states Ryan Stokes died from "gunshot wounds to his abdomen," but autopsy photos indicate that Stokes suffered entry wounds to his back.
"I went to the funeral home, and I unzipped the body bag to see if he had any bullet holes in his chest, and he didn't. He had bullet holes in his back," Clarence Stokes said.
In September, Kansas City Police Chief Rick Smith asked the Board of Police Commissioners to take back the awards given to officers William Thompson and Tamara Jones one year after the deadly shooting of Stokes.
Smith never said exactly why the awards were rescinded and declined to be interviewed for this FOX4 report.
"Sometimes there are different sources in a story. There are different accounts, and we have to make sure those are accurate whether it be in an award or investigation," Smith said on Sept. 17.
"No one heard, 'Show me your hands. Put the weapon down.' Nobody," Short said.
Five years later, Ryan's parents are still "fighting for justice" for their son and they've since filed a wrongful death lawsuit against the Kansas City Police Department, then-Police Chief Darryl Forte and Officer William Thompson.
"I will never give up on my son that I know they killed. They need to clear Ryan's name, publicly admit that he did not have a gun or threaten any officers, and they need to provide financial care to my son's now 6-year-old daughter who will never know her father," Narene Stokes-James said.
Earlier this year, a federal judge dismissed all counts against the Kansas City Police Department and Forte. Only Thompson is now named in the Stokes family's lawsuit.
In the meantime, Thompson and Jones are both off the streets and working in the police department's Planning and Research Division.