This is an archived article and the information in the article may be outdated. Please look at the time stamp on the story to see when it was last updated.
KANSAS CITY, Mo. -- The Missouri Highway Patrol has identified a man, believed to be walking along I-70, who was struck and killed Wednesday morning. The accident happened shortly after 6:00 a.m. in the westbound lanes of the interstate near Adams Dairy Parkway.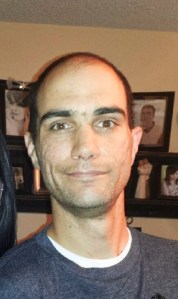 The victim has been identified as David Ritchie, 28, of Blue Springs, Missouri. According to the Missouri Highway Patrol crash narrative, the crash occurred as Ritchie was attempting to cross the interstate when he was struck by three separate vehicles.
On Wednesday, WDAF-TV reached out to Ritchie's family, who said Ritchie was very involved with the Special Olympics and had traveled to China in 2009 to play soccer on the American team in the World Games. They offered this statement:
"Our hearts are broken, we are at a loss for better words. As we mourn the loss of our brother and our son, our thoughts and prayers are with the driver and his family."
A driver who was on his way home from work spoke with FOX 4 News at the scene and described the moment he saw something in the road -- and ran over it.
"I wasn't aware that anyone was hit. I wasn't aware there was an accident," said Charles Williams, who was the second motorist to strike Ritchie. "I went to get on the inside lane, and I couldn't get over because there were too many cars next to me. I looked in front of me and I saw a vehicle swerve really hard, so it must have been an instant reaction, and then after they swerved, I had no time. I didn't want to cause a backup or a pileup on the highway, and then I noticed there was something in front of me. At first I thought it was an animal, and then I ran over it."
Williams pulled over and check out his vehicle, still thinking he had hit an animal. Some people had gathered about 100 yards behind him, so he ran down to see what was going on. Williams said that's when he learned a man had been hit.
"It was one of the most excruciating feelings I've ever had," he said. "I started shaking. My stomach dropped. I felt like I was going to throw up. I never thought in a million years this would happen to me. And my heart goes out to the family of that man."
Williams spoke with police and remained at the scene for hours. He described the incident as tragic.
"It's just something you think would never happen," he said. "You never think you would run over a human being on an interstate. You'd never expect it to happen any day of your life."
Police said Ritchie was walking home from work at the time of the accident.
Earlier Coverage: 
Hear more from Williams in the interview below.