This is an archived article and the information in the article may be outdated. Please look at the time stamp on the story to see when it was last updated.
MONTROSE, Mo. — The 55-year-old New Mexico man, charged with kidnapping a 13-year-old girl from Montrose, Mo., met the girl online after she created a fake identity and called herself 'Sylvia', according to the probable cause document.
The victim, a 13-year-old girl named Hannah from Montrose, Mo., was reported missing by her mother on Sunday. Her mom had awakened and couldn't find her daughter in the house. Authorities say the back door was found open at the house about 80 miles southeast of Kansas City.
During their investigation, they checked Hannah's online activity and determined she had created an alias, in spite of her mother's attempts to monitor her activity on social media. Authorities discovered 'Sylvia' had been in contact with 55-year old Raymond Vallia, the suspect. They then contacted his wife.
The probable cause document says Vallia's wife told authorities that she and her husband were separated and that she found out Raymond was involved in an online relationship with what she believed was a 16-year-old female named Sylvia. The wife provided Raymond's address in Albuquerque, N.M.,  his current phone number, and the make and model of his car.
With that information, authorities launched  an Amber Alert on Monday.
As police continued their search for Hannah, they 'pinged' Vallia's cell phone, which provided a location for Vallia. He was stopped by the New Mexico State Highway Patrol just outside of Albuquerque. Hannah was with him.  Late Monday afternoon,  Henry County prosecutors filed one charge of child kidnapping against Vallia. He's being held by authorities in New Mexico on a $250,000 cash-only bond and waived extradition on Tuesday. The Henry County Sheriff's Office is still working to determine when Vallia will be brought back to Missouri.
"Plans regarding extradition are in the very early phases and currently there is no timetable to report, as we received this notification within the last hour", Sheriff Kent Oberkrom stated in a news release.
In a briefing Monday afternoon, authorities said they discovered in her social media accounts that Hannah's meeting with Vallia on Sunday was likely a planned event.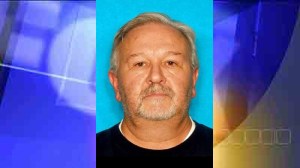 "Just met over social media," said Major Rob Hills, deputy sheriff of Henry County. "She had several different accounts going from what we can tell at this point, where they were conversing back and forth."
When asked if Hannah knew the man's age, Major Hills said initially she probably did not.
"Later on as their relationship online progressed, we think that probably he did share that information with her," Major Hills said.
Montrose is about 80 miles southeast of Kansas City, between Butler and Clinton. (Scroll down page for map.) About 400 people live in Montrose.
[googlemaps https://maps.google.com/maps?sll=38.6763461,-94.8707206&sspn=1.6481825,2.8165891&geocode=FU6dVAIdedhc-imXmemvXvfAhzGiUapq5iWFVQ%3BFYrERwIdbvVl-inPisqI5r3GhzGMgT69SwNBYg&saddr=Kansas+City,+MO&daddr=Montrose,+MO&ie=UTF8&t=m&ll=38.677831,-94.280071&spn=0.843788,0.597386&output=embed&w=425&h=350]