This is an archived article and the information in the article may be outdated. Please look at the time stamp on the story to see when it was last updated.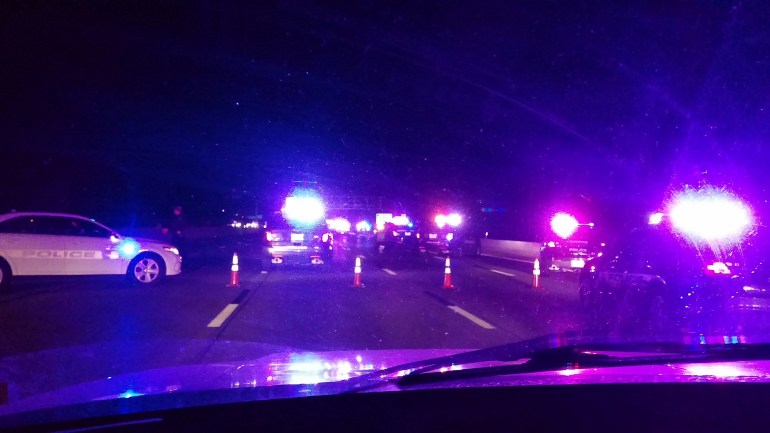 OLATHE, Kan. – Police pursued an aggravated assault suspect from Olathe to I-435 and Lee Blvd., where he refused to exit his vehicle or follow directions from officers.
Shortly after 6 p.m. Sunday police were called to a residence in Olathe in the 16000 block of W. 141st Terrace on a report of domestic violence. As officers arrived the man was leaving the scene in his vehicle. Police attempted to stop the man but he refused.
The suspect finally stopped on I-435 between Mission and Nall, but refused to get out of the truck, which shut down a part of I-435 for over 30 minutes.
Police did not believe the man was armed, but as a precaution began talking with him in an attempt to get him out of the car so they could take him into custody. The man finally gave up without incident.