This is an archived article and the information in the article may be outdated. Please look at the time stamp on the story to see when it was last updated.
KANSAS CITY, Mo. – Jackson County authorities said a Grandview woman's death in late October initially appeared to be a suicide, until a man confessed to killing the her on Friday.
The Jackson County Prosecutor's Office said Bethany Deaton was found dead inside a car on Oct. 30, at Longview Lake. A probable cause statement said there was a note that read, "My name is Bethany Deaton. I chose this evil thing. I did it because I wouldn't be a real person and what is the point of living if it is too late for that? I wish I had chosen differently a long time ago. I knew it all and refused to listen. Maybe Jesus will still save me." The statement also said there were pills found near Deaton.
But according to her admitted killer, 23-year-old Micah Moore, it was all a cover-up to keep Deaton quiet.
The statement said witnesses told detectives they were a part of a "religious community" where they had sex with each other. Witnesses told detectives Deaton's husband, Tyler Deaton, was the leader.
In the statement, Moore told detectives Bethany Deaton was being sexually assaulted by him, and several men at a home in Grandview. That is how Moore said he knew Deaton and her husband.
Deaton said they became afraid she would tell her therapist about the abuse, so Moore was told by someone whose name was blacked out in the probable cause statement, to kill her.
Moore also lived at an apartment on College Avenue in Kansas City, Mo. Neighbors said detectives combed the place for evidence on Friday.
"When I saw his picture in the paper, I was like, 'Yeah, I've seen that guy somewhere before.' And like I said, he just lives across the street," said Darren Martin, neighbor.
Martin also said he saw Moore walking around the neighborhood often and that other neighbors saw him at the International House of Prayer from time to time.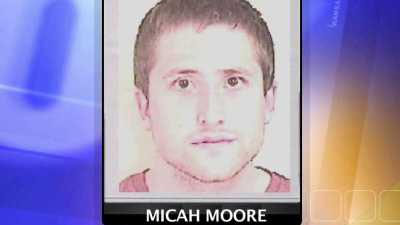 A spokesperson for IHOP said Moore was a student in the Bible school at IHOP University. The statement said Moore told an IHOP pastor at the Grandview Police Department that he video recorded the sexual assaults on his iPad, located at his apartment on College Ave.
Jackson County Sheriff Mike Sharp said IHOP has been very cooperative throughout this investigation.
An IHOP spokesperson said they will release a statement Monday afternoon.
Deaton's obituary said she was 27 years old and got her nursing degree and married Tyler Deaton in August. It said she was raised in Texas and moved to the Kansas City area to intern at IHOP. The obituary named Deaton's parents Eric and Carol Leidlein, along with her siblings Erin, Shannon, Christin and Matthew. On Christin Leidlein's Facebook page, several people have written condolences to the family.
Follow me on Facebook: facebook.com/GiaVangFox4
email: gia.vang@wdaftv4.com