This is an archived article and the information in the article may be outdated. Please look at the time stamp on the story to see when it was last updated.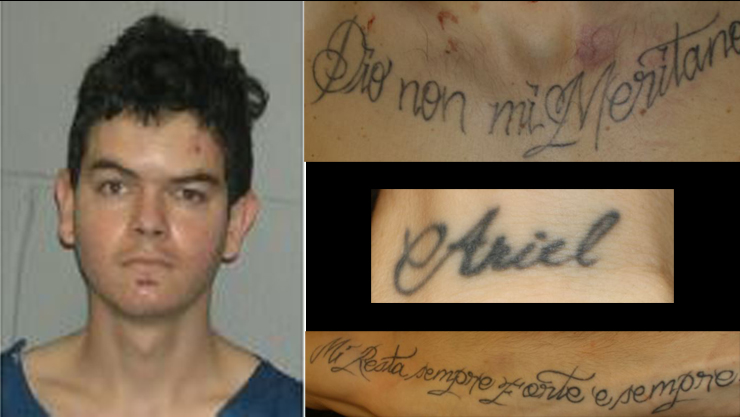 KANSAS CITY, Mo. — The homicide unit is hoping someone in the community can help identify a man found dead near the 4600 block of Cleveland on October 15.
The Hispanic male is described as approximately 5 foot 11 inches, weighing 150 pounds, with black hair and hazel eyes.  He was wearing a gray jacket, orange shirt, gray pants, and black shoes.  He looks to be in his 20's.
The male has six tattoos: "Filiberto" on his left wrist; "Ariel" on his right wrist; a rose on his upper right arm; "AV" on the back of his neck, "Dio non mi Meritano" on his chest; and "Mi Resta sempre forte e sempre" on his left forearm.
The death is still under investigation.