This is an archived article and the information in the article may be outdated. Please look at the time stamp on the story to see when it was last updated.
SHAWNEE, Kan. – Four suspects have been charged in the murder of a small business co-owner, who was killed during a robbery at a Shawnee gun store on Friday.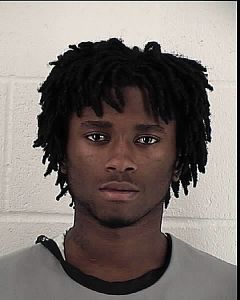 The four suspects are:
Hakeem Willie Malik, 18
Londro Emanuel Patterson, 19
Deanthony Armond Wiley, 19
Nicquan Ke-Aaron Midgyett, 19
They are accused of killing Jon Bieker, 44, who, along with his wife Becky, owns "She's a Pistol" gun shop, 5725 Nieman Road in Shawnee.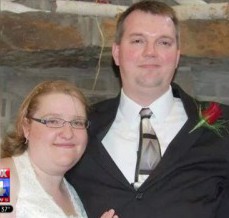 The couple was at the store Friday afternoon when four armed robbers walked in and a shootout ensued.  Becky was punched in the face. Bieker was critically injured during a shootout  with the gunmen.  Suspects Patterson, Wiley and Midgyett were also hit. Two of them initially had critical injuries and remained in fair condition, while the third had only minor injuries. Becky Bieker, was taken to the hospital Friday and released on Saturday.
On Sunday a statement from Becky was posted on the door of the "She's a Pistol" gun store. It read in part:
"Thank you to my friends, family and community for their love, prayers and support during this very difficult time. I have lost my husband in this senseless murder. Although tragic, he saved my life because he carried a firearm. Guns are not evil. I would not be able to make this statement if private citizens such as Jon and I were banned from owning them. Please respect my husband's memory by refusing to turn this tragedy into a political statement in support of banning firearms."
All four suspects are being held on a bond of $500,000 each and Hakeem Malik, the only one not in the hospital, is scheduled to appear in Johnson County Court Monday afternoon.
FOX 4 spoke to a friend of the Biekers, who said Becky and Jon are heroes to her.
"This story is about the American dream of having a passion and living it day to day, being in love, living a life and someone deciding they want something that's yours and you died protecting your beliefs. They're heroes in my book," said Sharon Ouck.
The area gun community and the Kansas State Rifle Association had set up a memorial fund for Jon Bieker to help with funeral and other expenses. For more information on that fund or to donate, CLICK HERE.