This is an archived article and the information in the article may be outdated. Please look at the time stamp on the story to see when it was last updated.
KANSAS CITY, Mo. — Police are investigating one robbery and another attempted robbery Monday at banks located inside grocery stores in the Kansas City, Mo. Northland.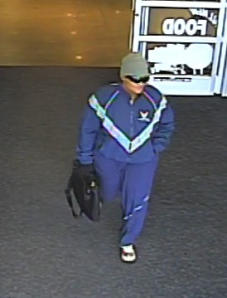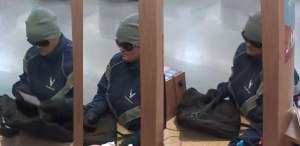 Police said the suspect descriptions in both instances are similar. Authorities said the suspect appeared to be a heavy-set woman wearing a United States Air Force track suit with a winter-style Skull cap. The person also wore dark sunglasses, black gloves and carried a laptop style black bag.
At approximately 11:41 a.m., the suspect reportedly walked up to the teller at Capitol Federal Savings inside Price Chopper at 500 NE Barry Road in Kansas City, Mo., and presented a note demanding money. No one was injured, and she escaped with an undisclosed amount of cash in possibly a blue, four-door Nissan Altima.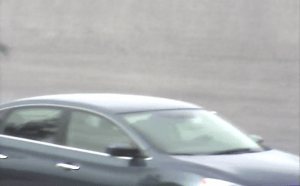 Authorities said a person matching the same suspect description then targeted the Community America Bank inside Hyvee at 5330 NW 64th in Kansas City, Mo.  At about 12:08 p.m. a woman walked up to the teller station there, presented a note, but fled without any cash.
Police initially thought they had received reports of a third robbery inside the Price Chopper at 4820 N. Oak Trafficway in Kansas City, Mo., but authorities later determined no robbery or attempted robbery had occurred at that location.
This is a developing story. Refresh this page for updates.