This is an archived article and the information in the article may be outdated. Please look at the time stamp on the story to see when it was last updated.
LAFAYETTE, La. — A gunman opened fire at a movie theater in Lousiana on Thursday evening, killing two people and injuring at nine others before shooting himself, officials said.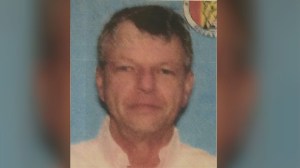 The gunman, a 59-year-old "lone white male," identified Friday morning as John Russel Houser,  fired his weapon "numerous times" before shooting himself at the Grand Theatre in Lafayette, city Police Chief Jim Craft told a news conference.
Craft said investigators cannot yet determine motive of Louisiana theater gunman.
The two people killed Thursday in a Lafayette, Louisiana, movie theater were women — Mayci Breaux, 21, and Jillian Johnson, 33.
Of the nine people injured, one is in critical condition, and two have been released, Craft said.
One woman died at the scene, and another died at a hospital, authorities said.
"Don't lose sight of the fact that these two individuals had a vision, had a name, had a future," said Col. Michael Edmonson of the Louisiana State Police. "It wasn't to die as they did horribly in this theater here."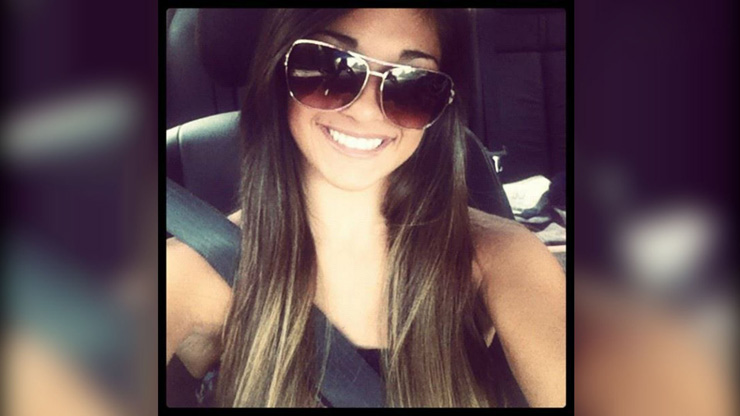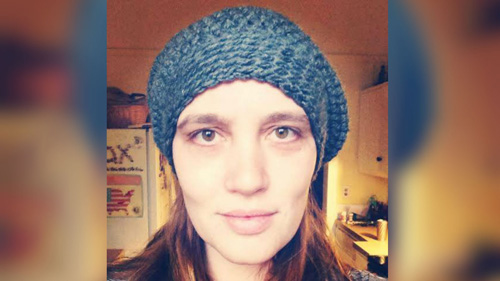 There were about 100 people in the theater at the time of the shooting, Sgt. Brooks David of the Louisiana State Police told CNN.
The shooting happened about 20 minutes into a 7 p.m. showing of the movie "Trainwreck," The Louisiana Advertiser quoted theatergoer Katie Domingue as saying.
"We heard a loud pop we thought was a firecracker," Domingue told the newspaper. Domingue said she saw "an older white man" standing up and shooting down into the theater, but not in her direction.
"He wasn't saying anything. I didn't hear anybody screaming either," Domingue said.
Domingue told the newspaper she heard about six shots before she and her fiance ran to the nearest exist, leaving behind her shoes and purse.
Houser was formerly of Alabama, and was "kind of a drifter" who is believed to have been in Lafayette since early July. He had been staying at a local hotel, Craft said.
Scramble for cover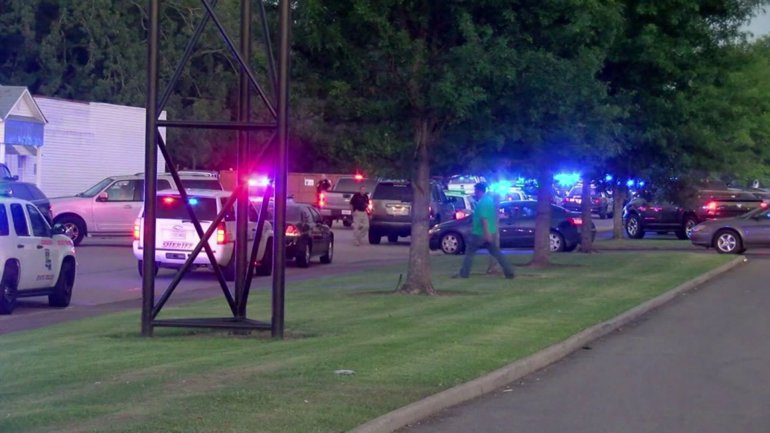 "I almost thought it was part of the movie at first," said Jalen Fernell, who was in a theater next door when the shots rang out.
He realized it was not when an alarm went off, followed by an intercom message asking patrons to get out of the movieplex
"Immediately we get terrified because they are telling us to head out to vehicles … we don't know whether the shooter is in the parking lot," he said.
"It was kinda like a war going on … gunshots after gunshots."
Keifer Sanders, too, was in a theater next door when the screen suddenly went black.
Crowds ran outside, unaware of what was going on.
"I spoke to another guy that was actually in the movie theater that the shooting happened," Sanders said.
"What he said was they were sitting down … it was quiet, there was no argument, nothing going on at all," he said.
Suddenly a man stood up and started shooting.
"Everybody scrambled … and the guy was just kind of at ease, just standing there, just shooting," Sanders said.
Teacher saves colleague
Despite the fear and heartbreak, stories of heroism emerged.
One was about two teachers who had gone to watch the movie when the shooter opened fire, Louisiana Gov. Bobby Jindal said.
"Her friend literally jumped over her," he said. "If her friend hadn't done that, she believed the bullet would have hit her in the head."
A bullet struck her leg instead, but she managed to get to a fire alarm and pull it.
"When you think about it — two friends together — one jumps in the way of a bullet to save her friend's life," Jindal said from the scene of the shooting. "The other, even though she was shot in the leg, she had the presence of mind to pull the fire alarm and in the process saved other people's lives."
Both teachers survived. Authorities didn't release their names.
'Like a movie itself'
About 100 people were inside the theater when the gunman began firing randomly.
As they left, they took with them sights meant only for the big screen.
"I saw people bleeding from the leg, they were shot," said Paige Bearb. "And I was like 'Wow.' It was like a movie itself."
Robert Martinez, who was in a different auditorium and ran for cover, said he saw terrified victims struggling to escape.
"I see a lady full of blood in a dress," Martinez said. "She was just looking at me in complete fear. I didn't understand what was happening at the moment."
'Three years since Aurora theater shooting/murders'
The Louisiana shooting occurred three years after James Holmes entered a crowded movie theater in suburban Denver and opened fire during the premier of a Batman film, killing 12 people and injuring 70 others.
A jury last week quickly convicted Holmes on 165 counts of murder, attempted murder and other charges, rejecting defense arguments that he was insane and suffering delusions that drove him to the July 20, 2012, attack. The trial entered a new phase this week as the same jurors decide whether Holmes should die for his crimes.
The jury decided unanimously Thursday that the Colorado attack was cruel enough to justify the death penalty. But jurors must first hear the defense's arguments for a life term before deciding whether Holmes, 27, will be sentenced to death. The sentencing phase could last up to a month.
Holmes appeared in his first court appearance wide-eyed with shocking orange hair.
Prosecutors said Holmes planned and carried out the massacre to assuage the pain of his failures in graduate school and in romance. Defense lawyers said schizophrenia had been growing inside Holmes' mind for years and eventually overwhelmed him, creating a delusion that he could improve his self-worth by killing others and absorbing their value.
Lafayette is about 60 miles west of Baton Rouge.