This is an archived article and the information in the article may be outdated. Please look at the time stamp on the story to see when it was last updated.
LEE'S SUMMIT, Mo. -- Police say so-called "push out thefts" are popping up across the metro. Cops say the crooks fill up their shopping carts at retail stores with no intention of paying for the purchases.
Police say the thieves are fast and unassuming. They`re getting away with these crimes simply by walking out the front door of their targets.
"They just come in as regular shoppers," Lee's Summit Officer Beth Glover advised.
Police say two women and one man caught in surveillance photos were anything but regular shoppers when they strolled into a Lee's Summit Price Chopper.
"Instead of waiting in line like the rest of the customers at the cashier, they just bypass the cashier," said Officer Glover.
Last Sunday morning the woman in the bright yellow blouse, and the guy in the blue, hooded sweatshirt filled up a shopping cart with all kinds of items, passed by the cashier and made it out the door.
Once outside, cops say the two shoplifters quickly tossed the goods in a waiting getaway car and sped away.
Police say the next night, a woman in a white hat and her female counterpart in a gray sweatshirt pushed a packed shopping cart right out the front door with lots of stolen items.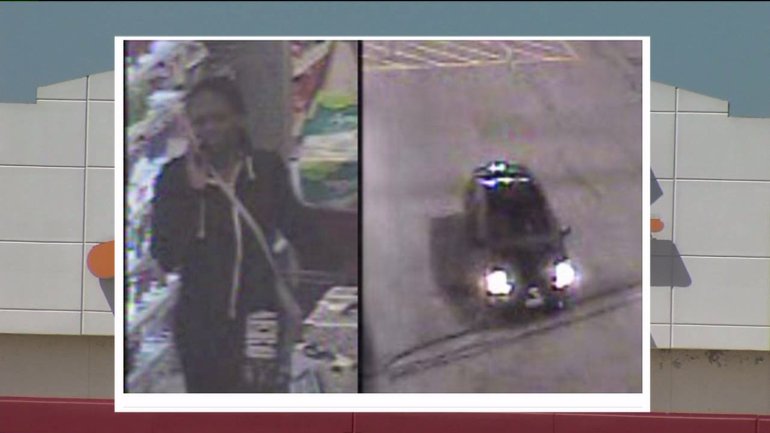 Cops suspect the four crooks are working together---and riding around in the same silver, Oldsmobile Alero.
Police in Independence are also looking for a push-out thief. They say in late March, a surveillance camera snapped a picture of a woman after she also stuffed all she could in a shopping cart and took off.