This is an archived article and the information in the article may be outdated. Please look at the time stamp on the story to see when it was last updated.
BELTON, Mo. — Police on Friday released an aged photo of Kara Kopetsky, who was last seen nearly six years ago. Kopetsky would turn 23 on Sunday, Feb. 17.
The high schooler was last seen leaving Belton High School on May 4, 2007 and has not been seen since. The Belton Police Department, as well as federal, state and local agencies continue to investigate her disappearance.
Her mother, Rhonda Beckford, hopes the age progression, computer-generated photo of her daughter will help solve the case.
"It's a good thing because anything new that happens with Kara's case, it seems to generate more leads," she said.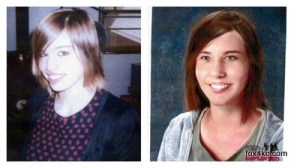 While agencies said they receive tips regularly, they hope the advanced photo might shed new light on the case.
"You have to be hopeful there will be a resolution to this case," Beckford said. "If you don't have that to hold on to, it can be a dark, depressing thing."
If you have information about Kopetsky's disappearance, contact the Belton Police Department at 816-331-1500 or the TIPS hotline at 816-474-TIPS.