This is an archived article and the information in the article may be outdated. Please look at the time stamp on the story to see when it was last updated.
WARRENSBURG, Mo. – The Warrensburg Police Department released new information to the public Thursday in hopes that it would help them locate a woman who has been missing for nearly three weeks.
Police now say Leslea Shannon, 35, was seen at Walmart in Warsaw, Mo. on Sept. 8 around 8:30 p.m.
Police believe she is with Jamie Katzenmaier in a white 2000 Mazda B2000. The vehicle they are traveling in has front end damage and the right tail light may not work.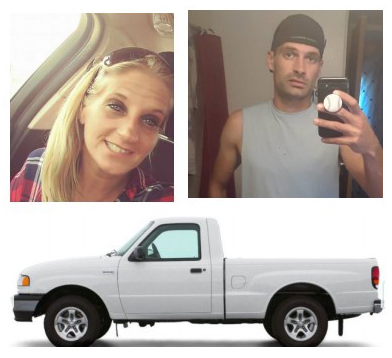 Authorities said Thursday they believe the two are still in Arkansas.
If anyone has information regarding where the woman is, please contact the Warrensburg Police Department at 660-747-9133.
FOX4 spoke with her parents, Kerri and Kent Shannon, on Monday, and they said she told them she would be back in the metro the next day to attend her brother's birthday party.
"Her brother means the world to her," Kerri Shannon said. "He has special needs, and she could do things with him that I couldn't. He'd listen to her a lot better than me."
Her parents said the mom of two would never miss her brother's birthday because they have a special bond.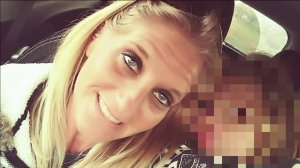 "She takes him out places and go see him once a week," Kerri Shannon said. "I'm very scared because this is not like her. She's never done this before."
When Leslea failed to show up to work the day after the party, her parents filed a missing person report with the Warrensburg Police Department.
One of her friends was able to track her phone through an app, which showed she was in Leslie, Arkansas, about 200 miles from Warrensburg.
"I wonder if she took a ride with somebody that was not a good person and something bad has happened and she's not able to reach out to us," Kerri Shannon said Monday.
Her aunt, Sherry Swope, said her niece's disappearance also doesn't make sense because she would never abandon her kids.
"She loved those kids with all her heart," Swope said. "They were her life, her joy. They meant everything to her. They were her world."
The family has reached out to several police agencies, hospitals and homeless shelters but have had no luck finding Leslea. They're trying to stay positive but said it's difficult not knowing if she's safe.
"It's hard," her mom said. "I just pray she'll come home alive, yes."
Leslea's family said a judge denied a subpoena request for investigators to ping her phone, citing her age and privacy laws. The family told FOX4 that investigators plan to submit another request.
If you have any information about the whereabouts of Leslea Shannon, call the Warrensburg Police Department at 660-747-9133.