This is an archived article and the information in the article may be outdated. Please look at the time stamp on the story to see when it was last updated.
KANSAS CITY, Mo. — Kansas City Police released a photo Tuesday of the truck a 9-year-old boy was riding in Saturday night when he was fatally shot.
Dominic Young Jr., or D.J. as his family calls him, was with his dad just before midnight Saturday, driving near 71 Highway and Emmanuel Cleaver II Boulevard when D.J's father says they were caught in the crossfire of a shootout.
The elder Young got out of there quickly, not realizing his son had been shot until they arrived in Grandview, approximately 10 miles away.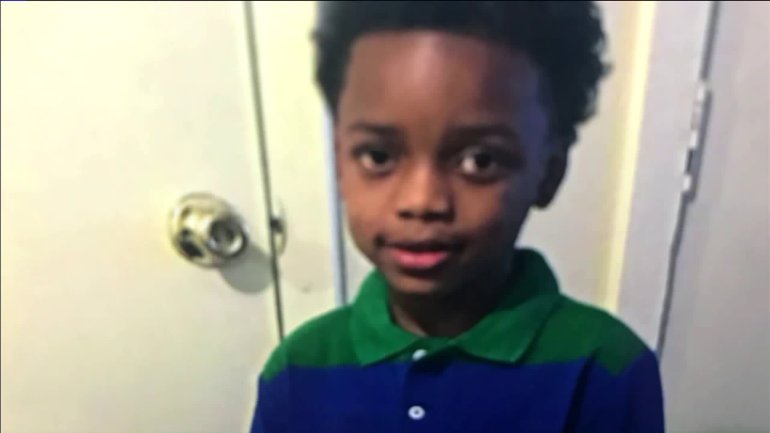 D.J. was rushed to the hospital where he later died. The father and child are presumed to be innocent bystanders, according to police.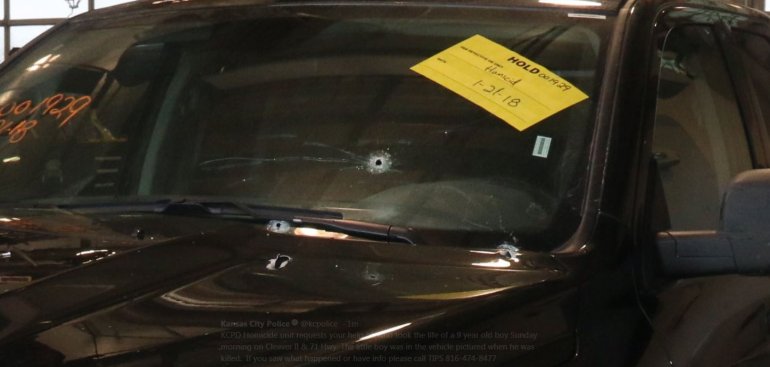 No one is in custody yet in connection with D.J.'s death.
KCPD is asking anyone who saw this shooting or knows anything about it to call the KCPD Homicide Unit or the TIPS hotline at 816-474-8477.
D.J.'s family and loved ones gathered Tuesday with KC Mothers in Charge to the bring awareness to the boy's tragic death. Watch the press conference in the video player below.
"For him to be gone, it's very hard," his mother Christine Anderson said Tuesday. "We should not have to live like this. Nobody should have to live like this, so we're hurting. We're really hurt."
The boy's great-grandmother, Denise McCraney, called for justice for her great-grandson and an end to violent crime.
"There's no reason that a parent, a grandparent, a great-grandparent, anyone should have to ever live in a place, in a time that they're burying their child," she said.