This is an archived article and the information in the article may be outdated. Please look at the time stamp on the story to see when it was last updated.
KANSAS CITY, Mo. -- Police returned to the 10300 block of North Virginia Avenue Wednesday afternoon, investigating a lead in the double shooting of a mother and her teenage daughter Tuesday morning that left them in critical condition, paralyzed a neighborhood, causing businesses, schools and families to watch from their windows in fear.
The mother, Michelle Roberts-Class, and her 14-year-old daughter, Reagan Class, were shot at about 8:15 a.m. at their home on North Virginia,  just west of the Staley Farms Golf Club.
A neighbor found Michelle shot in the stomach in the driveway of her home.  Reagan was found inside, also shot.
According to Dan Class' Facebook Page on Wednesday, Michelle and Reagan were "still with us," however after talking to family on Wednesday evening, FOX 4's Megan Brilley said Reagan was reportedly worse off than her mother. Dan Class is Michelle's husband and Reagan's father.
Police say the gunman went into another home in the neighborhood first. When the homeowner confronted him, he said the gunman said, "Don't test me. You are not who I am looking for."
This leads police to believe it was a targeted hit, but police don't yet know if Michelle and Reagan were the gunman's planned targets.
"I don't know what he was targeting. I don't know why these people were victims. I don't know why he was here, but obviously that's all part of what we're trying to look for," said Kansas City, Mo Police Captain Tye Grant .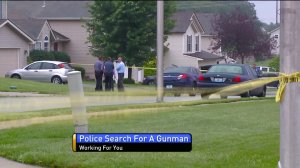 On Wednesday, police taped off an entire block just up the street from the victims' home. Police told reporters to leave because it was a crime scene. They went into a home where a mother and her three sons reportedly live at 104th and Virginia and questioned people there. Police said that search and questioning was connected to the shooting of the mother and daughter. They spent several hours in the home, but have not released details of what they were seeking there.
Police described the suspect as a white man in is in his early 20's, about 5'7" tall and weighs about 150 pounds.  He has dark hair, a scruffy beard and was wearing a gray or dirty white T-shirt and dark pants. He is believed to be armed with a shotgun.*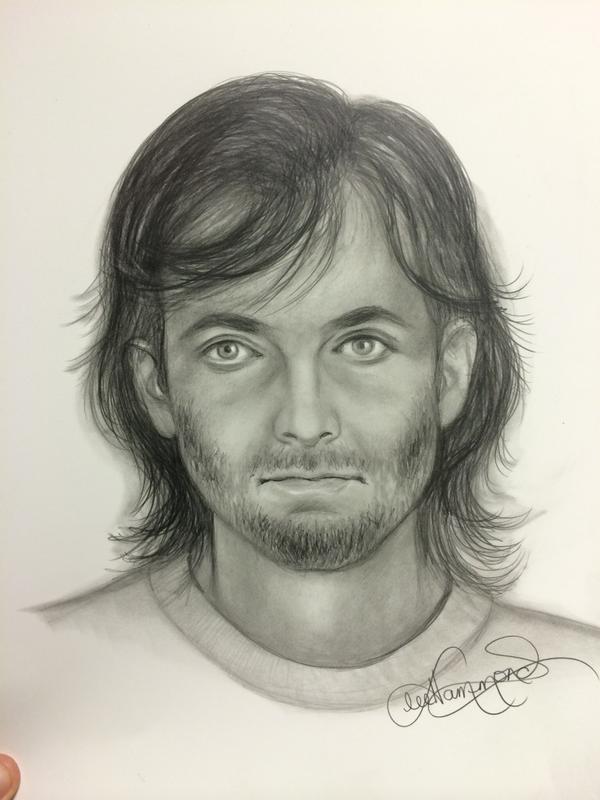 Police do not believe the shooting was random.  They believe the suspect came to the house with a purpose. Grant said he believes the suspect targeted this particular residence, but he would not say why.
"Originally we were concerned that this person might be randomly walking around the neighborhood shooting people, and obviously we didn't want any of that to happen," said Grant.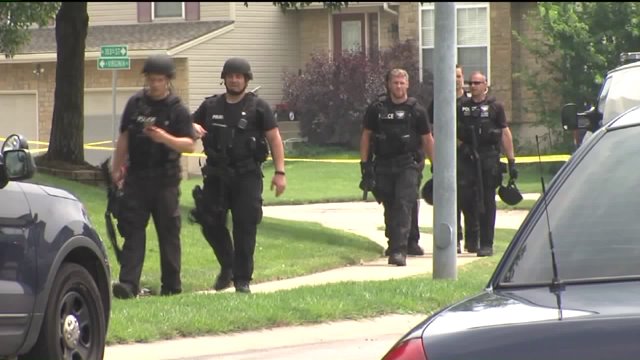 Tuesday morning, police officers searched garages with open doors and unlocked houses and sheds.
"Any place that we found that could be a location the suspect could be hiding at, we obviously searched that area the best we could," said Grant.
Police went to schools in the area of the shooting to make sure there were no kids inside. Staley High School was placed on lock down, while police set up a command post at New Mark Middle School near 106th and North Oak.
A viewer told FOX 4 that her daughter was at school for cheerleading practice and was not allowed to leave. Shortly after 2:30 Tuesday afternoon, police advised schools and childcare facilities that the lockdown could be lifted. However, they said lockdown decisions were left to the school and facilities. Parents should contact the schools for lockdown questions.
Neighbors we talked to say they are nervous.  Many watched through their house windows as police conducted their investigation.
"Our doors stay locked, but now we're not going outside or anything," said Serena Wood.
Police ask that if anyone sees the suspect to call 911 immediately.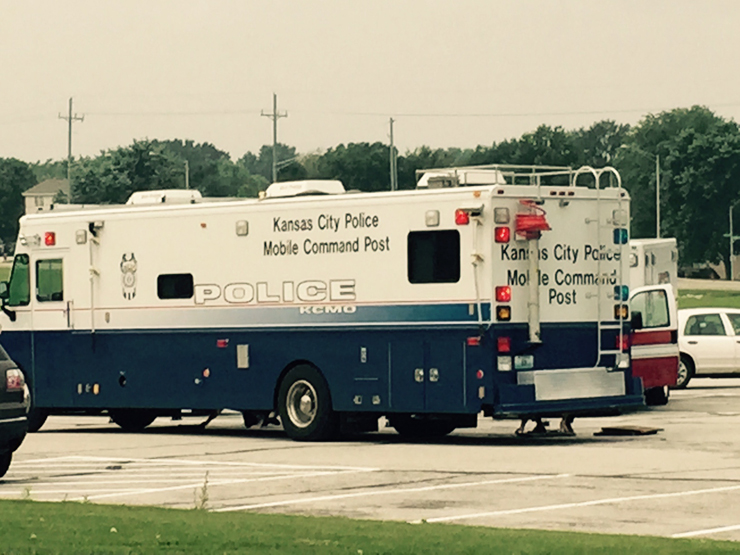 *Initially, as the news was unfolding, it was reported a handgun was used. It is now believed the suspect had a shot gun, described as a 'long gun.'
Previous coverage:
[protected-iframe id="d6b62e65e0b362de8df9c79f335aee5d-28016812-78417489" info="https://www.google.com/maps/embed?pb=!1m18!1m12!1m3!1d3088.337276681808!2d-94.56277100000001!3d39.280601000000004!2m3!1f0!2f0!3f0!3m2!1i1024!2i768!4f13.1!3m3!1m2!1s0x87c059d62c823c8b%3A0x9fe903ad0e9a0a93!2s10300+N+Virginia+Ave%2C+Kansas+City%2C+MO+64155!5e0!3m2!1sen!2sus!4v1436278687616" width="600" height="450" frameborder="0" style="border:0" allowfullscreen=""]