This is an archived article and the information in the article may be outdated. Please look at the time stamp on the story to see when it was last updated.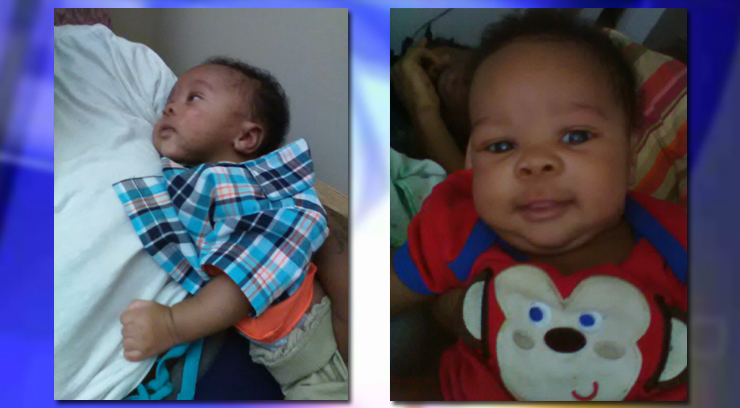 KANSAS CITY, Mo. -- Update: At 11:41 p.m. Saturday, police sent out an update that the baby had been found safe. They said the two suspects were not in custody.
Original story:
Police are searching for two suspects who forced their way into the home of a mother, assaulted her, and fled with her infant son -- who is also the son of one of the suspects.
It began around 5:30 p.m. Saturday when officers were called to an apartment on Bales Avenue near 95th Street on a disturbance involving a weapon.
At the apartment, the mother Kyanna Edmonds told police her child's father and her nephew forced their way into her home, assaulted her and threatened her with a gun, then took her two-month-old son, Jordon Pierce Jr.
Police said the suspects fled on foot into the woods near the home with the baby.
The suspects are identified as Jordon Pierce, 24, described as a black male with light skin, dreads, 5 feet 7 inches tall, 155 lbs., and armed with a handgun; and Kenyon Robinson, 20, described as a black male.
Edmonds said Robinson is her nephew.
"I feel betrayed," Edmonds said through tears. "You should've been there for me. I'm your auntie. Why would you let him take my baby?"
Anyone seeing the missing person, suspect, associate, or vehicle, or anyone having any information related to the endangered missing person should immediately dial 911 to contact the nearest law enforcement agency or call the Kansas City Police Department at 816-234-5150.
FOX 4 spoke with Edmonds Saturday evening.