This is an archived article and the information in the article may be outdated. Please look at the time stamp on the story to see when it was last updated.
NAPA, Calif. —  A 23-year-old mother and her boyfriend were arrested for the murder of the woman's three-year-old little girl who police say had been dead for three days before they found her.
According to KTLA, officers went to the home on an anonymous tip on Saturday and found Kayleigh Slusher dead in her bed.  They say she had been beaten to death and also sexually abused.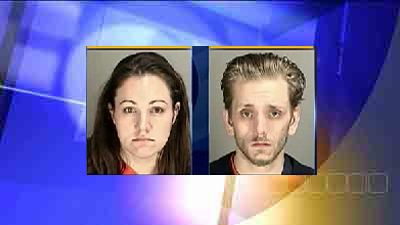 Court documents say the mother, Sara Krueger, and Ryan Warner, 26, told police that Kayleigh had died three days before and that they stored her body in a suitcase and put it in the freezer.
KTLA reports that police were called to the home 14 times in the past year, most recently just days before Kayleigh's death.
CLICK HERE for KTLA's report on where the suspects were found and how Napa residents are mourning and remembering the sweet blond girl.