This is an archived article and the information in the article may be outdated. Please look at the time stamp on the story to see when it was last updated.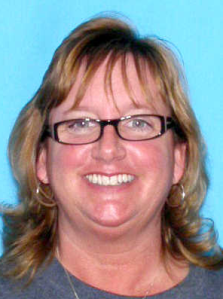 KANSAS CITY, Mo. — Kansas City police are investigating the discovery of a missing Lenexa woman found dead inside a parking garage on the Country Club Plaza.
Someone found the body of Diana Langford, 50, near 46th and Broadway. Officers blocked off the entire garage for the investigation.
As of Saturday authorities were unsure of a cause of death or if it was suspicious in nature.
Langford had last been seen at the Cracker Barrel restaurant in Olathe on July 17, 2014 around 11:30 a.m. Police had said Langford suffered from mental health issues.
At the time she was driving a black 2004 Kia Sorento with gold trim, bearing Kansas license VND061.