This is an archived article and the information in the article may be outdated. Please look at the time stamp on the story to see when it was last updated.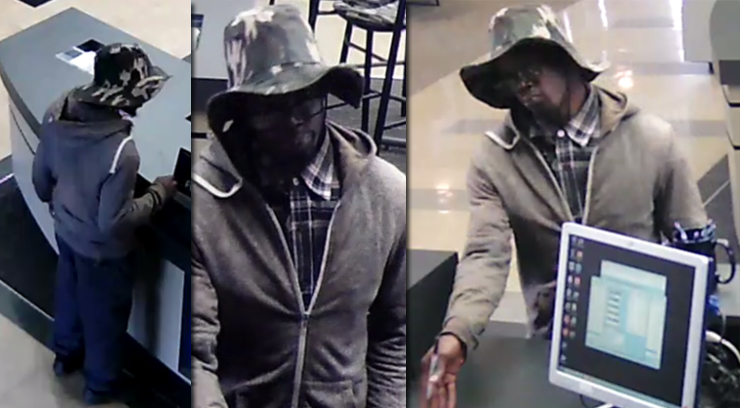 KANSAS CITY, Mo. — Police are searching for a suspect in a bank robbery that took place in Kansas City on Saturday.
Police said a man entered the Arvest Bank at 8959 E. 40 Highway around 12:30 p.m. and handed the teller a note demanding money. Police said the suspect threatened a weapon, but did not show one.
The suspect is described as a black male in his late 20s or early 30s, with a slim build and no facial hair, wearing a camouflage hat, gray hoodie with a plaid shirt and tan pants.
The man fled the scene on foot with an undisclosed amount of cash. There were no injuries.
If you recognize this suspect, please contact police.