This is an archived article and the information in the article may be outdated. Please look at the time stamp on the story to see when it was last updated.
LAWRENCE, Kan. – Lawrence police are looking for 19-year-old Sarah Brook Gonzales McLinn after the body of a 52-year-old man was discovered in her home late Friday evening.
According to Lawrence, Kan., police, officers were dispatched to McLinn's residence in an effort to contact her, after family members told officers they hadn't heard from her since January 14. When police arrived at the home, located at 2905 W. 26th Street, they discovered the body of a deceased man inside the residence. He appeared to have suffered traumatic injuries.
"We were able to look in one of the windows and we saw what appeared to be a person lying on the floor," said Trent McKinley of the Lawrence Police Department about the male victim.
Police later identified the man as Harold M. Sasko, 52, who was also a resident of the home. Police said due to the nature of the man's injuries, investigators have been working the scene as a possible homicide.
Lawrence police are currently looking for McLinn, who has not been seen for several days. FOX 4's Robert Townsend was able to interview McLinn's father, Robert McLinn, who declined to appear on camera but gave details about his daughter's most recent known whereabouts.
Robert McLinn said he last saw his daughter on January 9, when she visited him at his home. Then on January 12, Robert said he received a text message from his daughter and said at that time "everything appeared to be fine."
When Sarah McLinn failed to meet her sister for dinner on Wednesday, her father said that was when he and McLinn's stepmother began to worry. After failed attempts to get ahold of her over the next couple days, they reported her missing to police on Friday.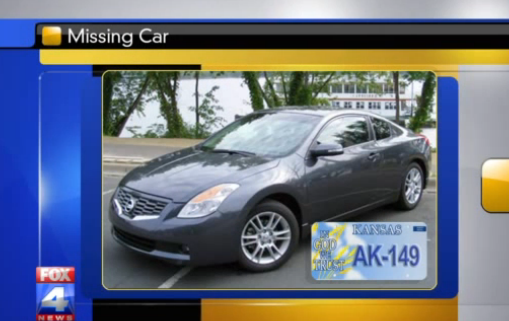 Police say a vehicle belonging to Sasko went missing from the home and believe it possible McLinn could be driving it. Investigators are seeking Sasko's four door dark gray or blue 2008 Nissan Altima with Kansas "In God We Trust" license number AK149.
Neighbors of Sasko and McLinn believe someone had been home Friday morning because the trash barrel had been taken out and then brought back in from the curb. They also said Sasko's dog has been missing from the home as well.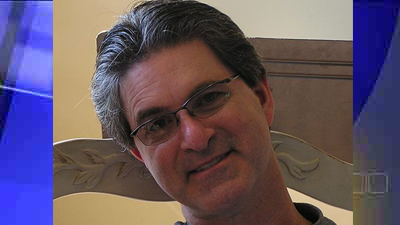 Both McLinn and Sasko, who goes by "Hal," have connections to a CiCi's Pizza franchise in Topeka. Sasko owns three locations of the franchise, one in Lawrence and two other locations in Topeka. McLinn is a former employee of one of the Topeka franchises, where her father says she worked as a cashier and at one point did bookkeeping for Sasko.
"We are saddened to learn of the death of franchisee Hal Sasko. CiCi's Pizza is working with authorities and local management to ensure that our team members' emotional needs are being met as they continue to serve the local community," said Geoff Goodman, who is the Vice President of Operations for CiCi's Pizza.
The police have said that McLinn and Sasko were housemates, but the nature of their relationship, whether platonic or romantic, is unknown.
According to Robert McLinn, his daughter had moved to Lawrence about two years ago to attend Baker University, but never enrolled. He said she had currently been working as a cashier at Bed Bath and Beyond in Lawrence.
Police have tried to track the activity on McLinn's ATM card and cell phone but have come up empty handed.
Anyone with information regarding McLinn or Sasko's missing vehicle is asked to call the Lawrence Police Department at (785) 832-7509 or Douglas County CrimeStoppers at (785) 843-TIPS(8477). Calls to CrimeStoppers may be made anonymously and callers with information may be eligible for a reward of up to $1000.
Previous Coverage: