This is an archived article and the information in the article may be outdated. Please look at the time stamp on the story to see when it was last updated.
KANSAS CITY, Mo. -- A 20-year-old man has been missing since last Saturday and police are asking if anyone has seen him. Robert Walter was last seen in the area of 17th and Madison at approximately 10 p.m. on Saturday night.
Walter is 6 feet tall and weighs 150 pounds. He has brown hair and blue eyes and was reportedly wearing a black shirt with black shorts and black shoes and socks. He was driving a 2012 Nissan Altima that has Missouri plates.
FOX 4 spoke to Walter's family, and they are desperate for anyone with information to come forward.
"I love you Robert," Jackie Walter, Robert's mom said. "If you're out there and you can hear me, I love you more than anything in the world and I'll never stop searching for you, if I can't find your body. I'll never stop searching."
On Facebook: Help Bring Robert Home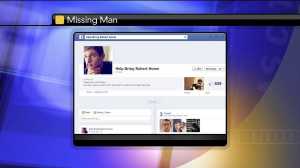 The Walter's told FOX 4 that Robert was out to dinner with friends from work and one of them dropped him off at his car afterwards. That's the last anyone saw of him. His disappearance has left many worried about a young man with a bright future, a future that included matriculating to the University of Missouri at Kansas City.
"He told me he was very excited because he had received quite a bit of scholarship money, and loans and that he was excited about his new job and moving into his loft," Jackie Walter said.
Anyone with information on his whereabouts is asked to call (816) 234-5136.