This is an archived article and the information in the article may be outdated. Please look at the time stamp on the story to see when it was last updated.
KANSAS CITY, Mo. -- Police are investigating the death of a woman found inside her Northland home near NE 56th Place and North Drury on Tuesday morning, and officers are questioning her husband.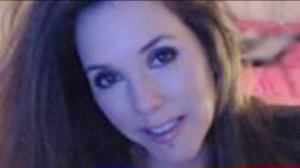 Police say just after 8 a.m., they went to a two-story house to check out a domestic violence situation. James Crawford rushed to the scene and learned his friend, 50-year-old Yuvett Santamaria, was found dead on a floor in a downstairs bedroom. Crawford said cops then brought her 42-year-old husband, Tom Santamaria, outside in handcuffs.
"It's very shocking," Crawford said.
Tom, who Crawford says wore a bloody t-shirt, is now being questioned about the death of his wife of more than 10 years. Crawford says he and Tom have been best friends since they were teenagers.
"Talking about it is kind of disturbing a little bit," he said.
Crawford said he told detectives that on Monday night during a telephone conversation, Tom told him that he was going to harm his wife. Police say Tom also recently threatened suicide.
"First it was just suicide. He said he was gonna go home and finish off, and take some xanax and then at the very end, he said, 'I'm gonna do this,'" Crawford said.
FOX 4's Robert Townsend asked him about whether he believed that statement.
"You don't believe those type of things. You just don't," Crawford said.
"She was a nice lady. I've always liked Yuvett especially the last couple of years we bonded real well," he continued.
Yuvett's mother also lived with the couple and police are still questioning her. While the manner of Yuvett's death hasn't been determined, the case is being investigated as a homicide and police expect prosecutors to file charges by the end of Tuesday.