This is an archived article and the information in the article may be outdated. Please look at the time stamp on the story to see when it was last updated.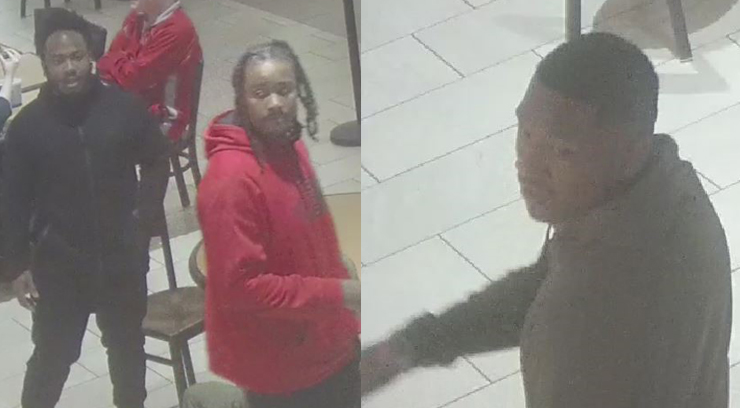 OVERLAND PARK, Kan. — Overland Park police are asking for the public's help to identify three men they want to speak to about shots fired at Oak Park Mall.
Police spokesman John Lacy said a man fired shots at two people outside the mall Friday night near the food court entrance. The two people fired at went into the mall, he said.
Lacy initially said no one was injured. However, he later said they believe at least one of the people shot at was injured. Police found a trail of blood inside the mall, leading to a bathroom, but officers weren't able to find any victims. Property was damaged in the shooting.
Police are still searching for the suspected shooter. Lacy said they believe the suspect fled in a red pickup truck.
Lacy said police believe the shooting was an isolated incident and that the people involved knew each other. The mall opened as usual on Saturday.
Police are asking anyone who recognizes the men pictured to call the TIPS Hotline at 816-474-8477.
Previous coverage: