This is an archived article and the information in the article may be outdated. Please look at the time stamp on the story to see when it was last updated.
KANSAS CITY, Mo. — Kansas City Police need your help to find the suspect who continues to rob people at gunpoint in midtown and east downtown area. The suspect is a black male, 40-50 years old, 6'00", 220lbs. He has a shaved head, gold teeth, gray goatee, armed with a silver or black handgun. The suspect fled the scene in a 1998 – 2002 Lincoln Town car with a sunroof and tinted windows (possible KS temporary tag).
The first report is from Tuesday, July 12 when at about 5:30 p.m., at 111 E. Linwood, the suspect approached the victim as the victim was walking to his vehicle. The suspect had a handgun, got into the man's car and robbed the victim, taking his money.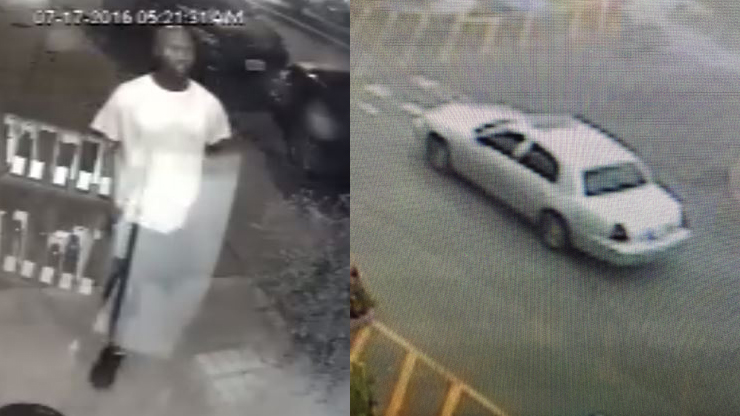 Then, that same night, at about 10:20 p.m., the suspect approached the victims at Valentine and Broadway as they were standing next to their vehicle. Again, armed with a handgun, the suspect demanded their money. The victims did not have any money and the suspect fled the scene.
On Sunday, July 17, at about 1:15 a.m., police believe the same suspect approached the victims at 3301 Baltimore, as they were standing outside. The armed suspect fled the scene when the victims said they didn't have any money.
Less than 40 minutes later, an armed man approached victims standing outside at Knickerbocker and Broadway. The victims handed the suspect their money and the suspect fled the scene.
Then, at about 5:15 a.m., on Sunday, July 17, the suspect took money at gunpoint from victims standing outside 40th and Wyandotte.
At about 5:30 a.m., the man robbed a victim at gunpoint at 47th and Jarboe.
On Sunday, July 24, at about 3:15 p.m., the victims were inside their vehicle, located in the 1700 block of Brooklyn when the suspect approached them. The suspect was again armed with a handgun and took their money.
Police have obtained surveillance video from the surrounding businesses and are urging anyone with information to contact the TIPS Hotline at 816-474-TIPS (8477).