This is an archived article and the information in the article may be outdated. Please look at the time stamp on the story to see when it was last updated.
HAWTHORNE, Calif. -- Police believe a mother and her 12-year-old son were shot by a passenger in another car after they chuckled at him because he was hanging his feet out the car window.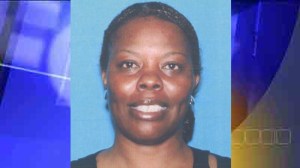 It happened Wednesday afternoon in Southern California, and the mother, Denise Chiffon Berry, 44, died.
Police say Berry and her son were driving when they saw a man riding in a Cadillac with his feet hanging out of the window and chuckled about it, Los Angeles County Sheriff's Department Lt. Dave Coleman told PIX11 News' sister station KTLA.
Berry grew concerned about the car following her, so she  stopped beside a police officer. The officer told her to pull up in front of him. That's when the gunman stepped out of the Cadillac and fired into Berry's Mercedez-Benz with two handguns, striking her and her son, KTLA reports.
Berry died at the scene. Her son ran away, wounded, and talked to investigators before undergoing surgery.
A police officer opened fired and killed the gunman, identified as Robert Washington, 38. Two men in the Cadillac were arrested — the driver on suspicion of murder and conspiracy, and the backseat passenger on suspicion of conspiracy, Coleman told KTLA.
Coleman said the victim and the shooter were strangers, the only previously contact between them being Berry's and her son's laughter at feet hanging out of his car.