This is an archived article and the information in the article may be outdated. Please look at the time stamp on the story to see when it was last updated.
PRAIRIE VILLAGE, Kan. — A Johnson County church isn't fazed by the Chiefs' history with Indianapolis. In fact, they're having fun with it!
Asbury United Methodist Church in Prairie Village has a sign outside that reads, "Hey, Indy: Your Luck has run out #GoChiefs."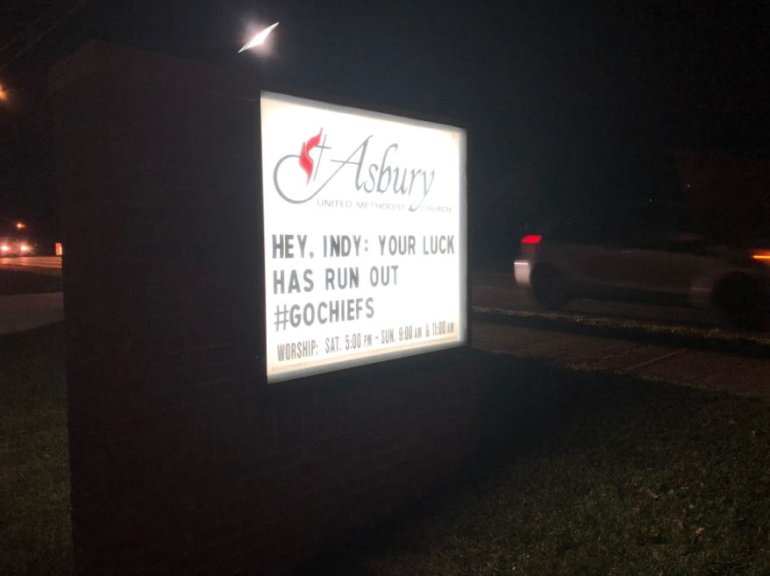 Rev. Lee Johnson said the church staff came up with the idea  during a meeting this week.
"We are very aware of the history and wanted to throw a jinx at Indy," he said.
Even with the big game on Saturday, the church will still have service at 5 p.m.
"We know the game will be on and people will be watching," Rev. Johnson said. "We'll make sure to update everybody on the score."