This is an archived article and the information in the article may be outdated. Please look at the time stamp on the story to see when it was last updated.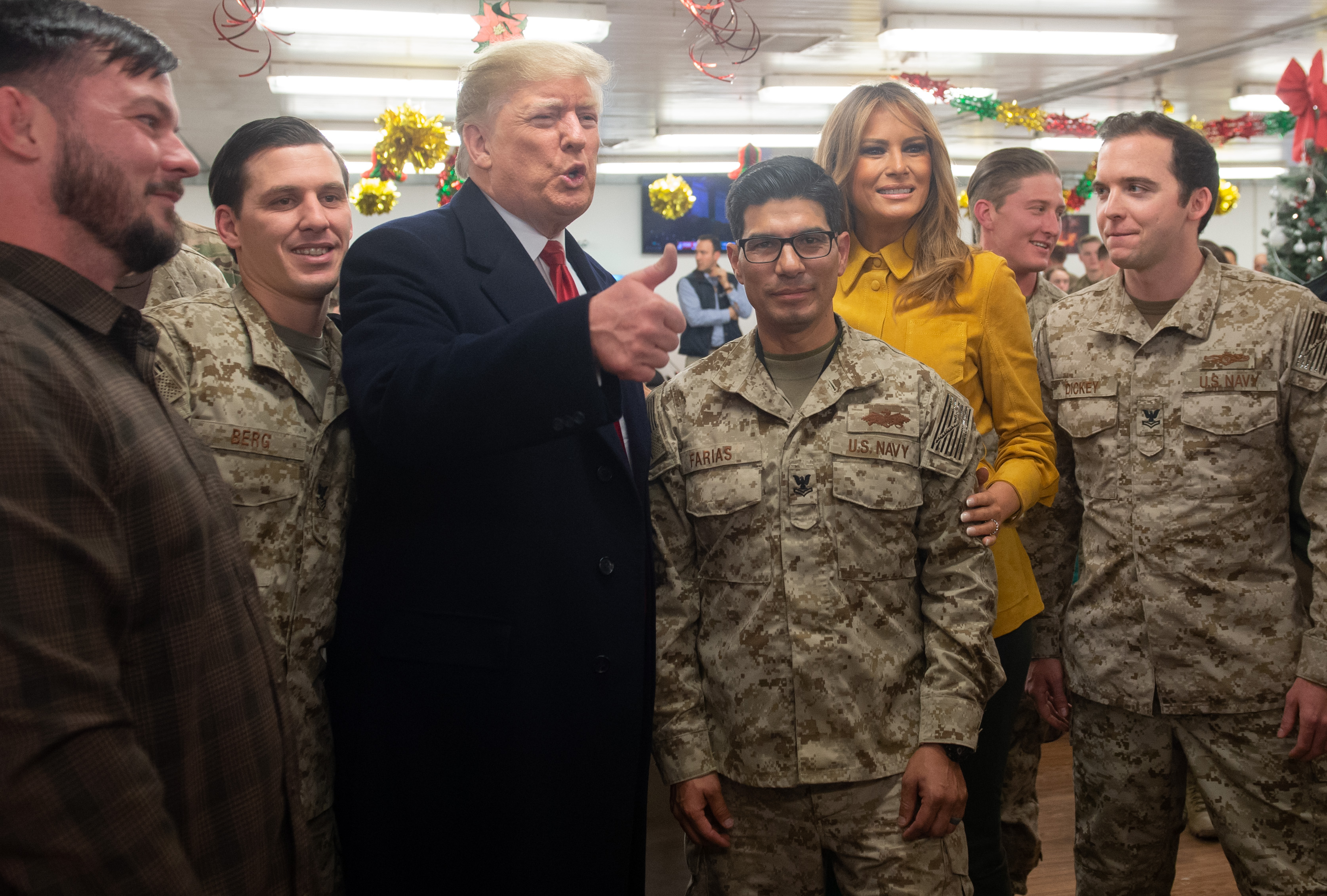 WASHINGTON — President Donald Trump and first lady Melania Trump quietly swept into Iraq Wednesday to pay a holiday visit to US troops, making good on the President's promise to travel to one of the American war zones he has derided as costly blunders.
After a secret overnight flight from Washington, the dicey security situation restricted Trump to a clandestine visit 15 years after the American invasion.
A photo tweeted by the President's spokeswoman showed the President, in a black overcoat and red tie, posing for a photo with troops in uniform. Mrs. Trump stood smiling next to him, wearing a mustard-colored blouse.
Trump has sought to distance himself from the foreign entanglements he describes as foolhardy mistakes made by his predecessors, including the war in Iraq. He recently ordered a drawdown of the 14,000 US troops in Afghanistan, and a complete withdrawal of 2,000 troops from Syria. He hasn't stated plans for the 5,000 or so American troops in Iraq, who returned to the country in 2014 to battle ISIS.