This is an archived article and the information in the article may be outdated. Please look at the time stamp on the story to see when it was last updated.
KANSAS CITY, Mo.  — Reggie Long moved slowly from the kitchen to the dining room of his Kansas City home, breathing heavily as he sat down.
"I'm sorry. I just can't stand real long," Long said.
A series of health problems has left Long forever attached to an oxygen machine. Without it, he would die. That almost happened in October.
Long, whose sole income is $1,100 from Social Security, knew he'd need help paying a $600 electric bill. He turned to a local nonprofit whose mission is to help people like him.
But that help never came.
"I was scheduled to be turned off tomorrow," Long said.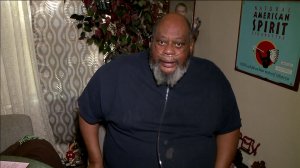 The Community Action Agency of Greater Kansas City, which receives $10 million a year in state and federal aid to help the poor, knew Long was desperate -- but told him to come back next month.
"It was critical they pay the bill right then," said Josh Henges with the Veterans Community Project. "There was no time to wait."
Henges, who has spent his career helping the poor, was shocked by what happened to Long, a disabled veteran.
"This was an actual life and death situation," he said.
Perhaps the Community Action Agency was too busy dealing with bigger problems -- like a state investigation into its operation.
"It's not fair for an agency to willingly, knowingly commit fraud and continue to do so under the nose of the state," a former manager of the agency, who asked not to be identified, told FOX4 Problem Solvers.
He still works in the nonprofit world but wanted the public to know the truth about the agency.
He said agency officials treated taxpayer dollars as their own and often showed an almost callous disregard for those they were supposed to help. The agency would take months to review emergency applications for gas or electricity — something that was supposed to be done within a matter of days.
The whistle-blower pointed much of the blame at the agency's executive director, Clifton Campbell.
"Mr. Campbell made it very clear to me that he was to design programs that funded resources that connect to his friends," the former manager said.
Not to those most in need.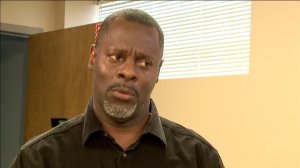 FOX4 Problem Solvers have learned that it was during Campbell's watch that an employee, Brandi Kelsey, forged applications for utility assistance in exchange for cash. Multiple people paid her as much as $300 for $1,200 in assistance. She was eventually fired by the agency, and this year convicted of multiple counts of forgery.
But our whistle-blower said Kelsey was just the tip of a crooked system.
"It just got wider and deeper and systematically spread throughout all the programs. We just saw system-wide fraud."
Among those getting assistance paying their utilities were the Community Action Agency's own employees. Although that's not illegal, state investigators found little or no documentation proving they were even eligible.
The investigation also uncovered tens of thousands of dollars in expenses that the state demanded be refunded -- like $1,500 for a trip to Washington D.C. or the $7,500 the agency spent on an attorney to represent it after its own employee committed fraud.
All of this came from funds taken from a program to help people keep their lights and heat on.
Then there was the purchase of tens of thousands of dollars in gift cards. There were no records showing who received the cards or whether they were even eligible for assistance.
"Gift cards are better than cash because he said they were untraceable," the whistle-blower said Campbell told him. He said he was also told to hand deliver thousands of dollars in gift cards to Spring Valley Elementary School in Raytown. The school's principal is Campbell's wife.
"This was the only school we were asked to work with, so I thought that was very strange," the former manager said.
Another former employee told FOX4 that she was told to set aside a dozen Thanksgiving gift baskets for the same school.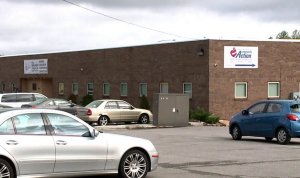 As a result of its investigation, the state of Missouri this September took away the $5 million utility assistance program from the Community Action Agency, representing a loss of half of the agency's funding.
Campbell said his agency had done nothing wrong.
"There's no fraud here," Campbell told FOX4 Problem Solvers.
Why then did the state yank funding for a program the agency had operated for 38 years?
"I wouldn't say the state doesn't trust us," Campbell said. "There are some challenges with the state and some challenges with us."
Campbell said many problems running the program had been fixed by the time the state pulled its funding. Plus, he pointed to the thousands of people the agency has helped over the years as proof of its success.
But what about that now convicted employee, Brandi Kelsey?
"I was more upset than anyone that that would happen in an agency that helps so many people," said Campbell, adding that he never directly supervised Kelsey.
What about his wife's school receiving thousands of dollars in gift cards?
"That's not true," Campbell said.
However, Campbell later told us that some of the cards went into the school's holiday stockings for what he said were eligible students, something he said other schools in other districts also received.
FOX4 called other districts, but no one recalled receiving gift cards.
As far as Long and his electric bill, Campbell said Long had already used up his benefits for the year, and there was nothing his agency could do.
But other experts on utility assistance tell us Long should never have been sent away without first finding him another source of help.
Luckily, Long found that help on his own. The Veteran's Community Project stepped up. The metro nonprofit paid Long's electric bill and is continuing to work with him to get him on more stable financial footing.