This is an archived article and the information in the article may be outdated. Please look at the time stamp on the story to see when it was last updated.
KANSAS CITY, Mo. -- You would think that if you confronted a car dealer about a serious problem with a car he sold, he'd want to take care of it.
But that's not what happened when FOX 4 Problem Solvers paid a visit to a used car lot in Waldo that sold a flooded car to an unsuspecting mom.
As soon as FOX 4 started asking Erfan Zareh (also known as Eddy) questions about that troubled used car he sold from his lot on Wornall Road in Kansas City, he bolted from his office and told us to call his attorney.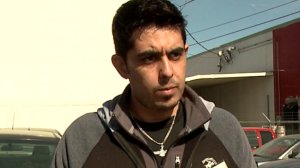 Jill Jones said she also didn't have any luck with Zareh trying to get her $6,000 back on a 2012 Suzuki that she learned had been in a flood.
Jones learned the dirty details a month after she bought the car when she dropped the car off at her mechanic – Jo Co Auto Repair – to fix an oil leak. She'd just driven away when Alan Heriford, the repair shop owner, called her.
"We don't normally let customers come into the bay," she said Heriford told her. "But you have to see this car and get your camera out."
Although the inside of that Suzuki was spotless, the underside was caked in mud. The brake lines and wiring had already started rotting, and there was corrosion on the exhaust.
Heriford said the car had clearly been submerged in muddy water and was unsafe to drive.
"A car like this, you never know when the whole electrical system will fail," Heriford said.
Despite the damage, United Auto Sales at 79th and Wornall roads wouldn't give Jones her money back. That's even after making her jump through the hoop of paying for a second inspection by a different mechanic who also showed it was a flood car.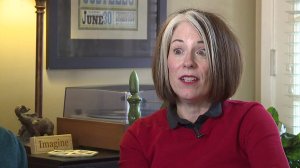 She called FOX 4 Problem Solvers, and we paid a visit to the car lot where Zareh eventually did come out from hiding to talk to us.
"Car Fax doesn't show the car is flooded," Zareh said. "She drove the car for 45 days. She might have flooded it."
At least two new parts were put on the car after it had been in a flood – struts and an alternator. An expert told FOX 4 that whoever put on those parts had to have known that the car had been in a flood.
Fortunately, one of the new parts still had the sales tag attached, showing the part had been mailed to United Auto Sales KC in August. That's one month after United Auto Sales bought the car at auction and two months before it was sold to Jones.
Despite that proof, Zareh wouldn't even consider giving Jones her money back. He insisted he couldn't have known the car was flooded because the private mechanic he used to make repairs never told him.
"There is nothing we can do here," Zareh said. "We sell all our cars 'as is.'"
Consumer attorney Bernard Brown said, "'as is' is not a get-out-of-jail-free card."
"They knew," Brown said, clearly doubting Zareh's story. "They had the work done. They've been caught."
The Missouri Highway Patrol and the Department of Revenue are now investigating United Auto Sales KC.
As for Jones, she's hired an attorney to help her get her money back and is still in the market for a new car. She knows where she won't be shopping.