This is an archived article and the information in the article may be outdated. Please look at the time stamp on the story to see when it was last updated.
KANSAS CITY, Mo. — Beatrice Allen was a mother and a grandmother, hard working and fiercely religious. When she died last September at the age of 90, her family struggled to accept that she would no longer be part of their lives.
They never anticipated that they would also be in a struggle with the man whom, for more than a decade, they trusted with her life: Pastor Jon Wright.
"Truthfully, I don't hate the pastor, and I don't want any ill to come to him. But I don't want him ever to have the chance to treat anyone's family this way," said Cedric Hoyle, Allen's grandson.
For nearly 40 years, Wright has been the pastor of Metro Church of Kansas City where Allen was a longtime member. She trusted Wright so completely that in 2003, after suffering four strokes, she gave him power of attorney.
He took over all her finances and paid her bills.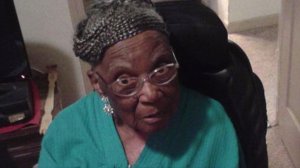 "She felt he had more means," said Rosalind James, Allen's daughter and only child. "He had a car to pick up prescriptions."
Hoyle said he also understood why his grandmother trusted the pastor, adding "that was not a problem for me."
It wasn't until Allen's death that her grandson and daughter saw another side of the pastor, a man whose church they had once attended.
Shortly after her mother's death, James called the pastor to ask about her mother's bank account. The pastor said it was none of her business. That's when she first learned her mother had a will leaving everything to Wright.
Hoyle said he asked the pastor, "Who drew this up because my grandmother can't talk or write or read. So who drew this up?" He said her attorney had.
"And I said, 'Who is her attorney?' because I've never heard of him. He refused to speak any more about it," Holye said.
They said the pastor wouldn't even let them see a copy of the will — even though by law the holder of a will must file it with the Missouri Probate Court. The pastor also wouldn't tell them how much the estate was worth.
"I never wondered how much she had, and it still doesn't matter," Hoyle said. "Whether it's $90,000 or 90 cents, I don't believe he's entitled to it."
FOX4 Problem Solvers paid a visit to Wright's Northland home to get his side.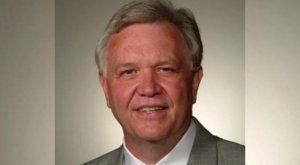 Wright said, for many years, Allen saw very little of her family. That's why, Wright said, he made it his priority to take care of her. He said it was a way of "humbling himself before God."
For 15 years, Wright paid Allen's bills, picked up her medicine and arranged for her rides. The senior center where Allen spent most days confirmed to FOX4 that the pastor was handling Allen's affairs and would often call to check on her.
James acknowledged that there was a period when she and her mother hadn't been close. But she said that changed seven years ago.
"I'm clean and sober and have been for many years," James said.
According to Allen's last caregiver, James spoke to her mother almost daily by phone. Hoyle visited almost every week, often buying her groceries.
"There are pictures of us all over her apartment," James said.
Wright said Allen had very little money in her account at the time of her death, but he wouldn't tell FOX4 exactly how much or show us a bank statement. The pastor did show us the will, which makes him the sole benefactor.
We showed the will to Kansas City attorney William Stilley, an expert on probate law.
Stilley said the will didn't appear to be drafted by an attorney. Of primary concern to Stilley was a line in the will stating that, at its time of execution, Allen had no children.
"That's a lie," Stilley said. "How much other stuff is not necessarily true in this will?"
Stilley said if someone was estranged from their family, they may not leave them any money, but their existence can't be denied. That could likely make the will invalid if it was challenged in court.
Also concerning was the fact that the witnesses and notary to the will are all members of the pastor's church.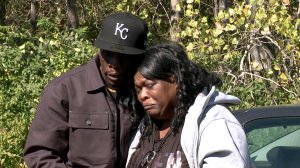 "I would not want church members being the notary or witnesses because it just raises the level of questions. Is this her real decision?" Stilley asked.
Wright insisted Allen was of sound mind and memory when the will was drafted. He said he agreed to take care of her solely because she was a church member. He said it was never about the money.
But a phone call recorded by the family shows the pastor did appear to have at least some interest in the value of her estate. Shortly after her death, he threatened to call police because her family had taken her power chair from her apartment.
"That power chair was worth $12,500," the pastor told Hoyle in the recording. "That's a felony. I could call police and have you charged."
Hoyle encouraged the pastor to get police involved, telling him everything in his grandmother's apartment belonged to her family.
According to the will, money from Allen's estate was supposed to pay for her funeral. Instead, Allen's family paid the entire cost. The pastor never offered to help.
Although it's not unusual for someone to leave part of their estate to a church, it's unusual for a pastor to personally inherit the entire estate.
Rev. Shanna Steitz of Community Christian Church said most religious leaders would not feel comfortable accepting that type of gift.
"We help people navigate their spiritual lives and their relationship with God, and that puts us in a different position than it would say with your neighbor," Steitz said, adding that's why most churches have pastoral codes of conduct to make sure a pastor's authority and power over a parishioner is never abused.
For Hoyle and James, the experience has left them feeling betrayed.
The family has consulted an attorney about filing a lawsuit, but that could rack up thousands of dollars in legal fees to fight over an estate whose value only the pastor knows.
"I looked up to him most of my life," Hoyle said. "I'm not here to shame him. I just want him to really realize how much he hurt my mother and my family."