This is an archived article and the information in the article may be outdated. Please look at the time stamp on the story to see when it was last updated.
KANSAS CITY, Mo. -- John Nickles enjoys showing off the man cave that he and his girlfriend spent a small fortune remodeling. There's just one thing missing.
"This is the light that the pool table is supposed to be under," said Nickles, pointing to a hanging lamp decorated with billiard balls.
Nickles ordered the table Sept. 1 from Gameroom Concepts in Overland Park. He paid $1,000 for a table he said he was promised within 4-6 weeks.
"I waited until mid-October," Nickles said. "No table, no (phone) call, no nothing."
He called Gameroom Concepts and said he was told to "give it another 5-7 days." So he did and still no pool table.
"I called again, and they told me it's going to come in the next truck or the truck after that," Nickles said.
It didn't, and his frustration was mounting.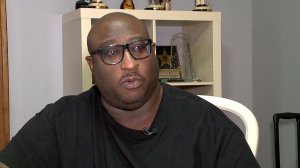 "Every call that's been made was (by) me," he said. "They've never, ever called me."
Even his girlfriend has called -- multiple times. Every time, they talked to someone at Gameroom Concepts, they became more and more discouraged.
The employee who answered the phone said, "Let me go in the back and check" on the pool table.
"But then never comes back to the phone," Nickles said.
On Nov. 10, Nickles paid a personal visit to Gameroom Concepts, asking for his money back. The company said that would be impossible. Instead, he was handed a receipt promising his pool table would be delivered the following Friday, Nov. 16 – about 11 weeks since he had first placed his order.
But when Nickles called Friday to check on the delivery, Gameroom Concepts said they had decided to give him a refund instead.
"I find it odd I'm going to get a refund because you never called and told me that," Nickles said he told them. "I'm waiting on a delivery. Had I not called you I would have been sitting here from 1 p.m. to 3 p.m. thinking they were going to bring the table."
After more than three days passed and still no refund, Nickles contacted FOX4 Problem Solvers. He had already filed complaints with the Better Business Bureau and the Attorney General's Office.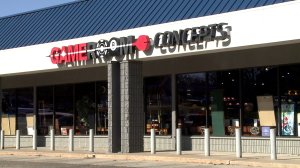 Gameroom Concepts has an A- rating with the Better Business Bureau of Greater Kansas City. The BBB told FOX4 it has had six complaints filed against the company since July for everything from warranty issues to delivery problems. Google Reviews also listed complaints from other unhappy customers.
FOX4 Problem Solvers paid a visit to Gameroom Concepts where we met a helpful employee. He assured us the problem would be resolved.
A few minutes later, owner Justin Pattison called FOX4. Pattison insisted this was the first time he was aware that Nickles wanted a refund.
He immediately issued one, as well as this statement: "We always do our best at giving accurate lead times. But as with most custom-made-to-order furniture, the time frame can vary."
While this entire saga was taking place, Nickles ordered another pool table from a different company. It was installed on time the day before Thanksgiving.