This is an archived article and the information in the article may be outdated. Please look at the time stamp on the story to see when it was last updated.
KANSAS CITY, Mo. — A con artist with a warrant out for her arrest is accused of stealing money from single moms who thought she was helping them find a home. FOX 4 Problem Solver Linda Wagar reports that this woman has a string of convictions and likes to relieve people of their cash.
Conchetta Bowens thought she was getting the perfect home for her family.
"I think it was $600, but she was saying she would work with me," Bowens recalled.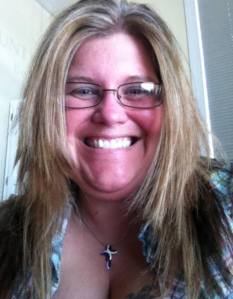 But that turned out to be a lie. The woman who Bowens thought was helping her find an affordable home for her family instead took her $250 deposit and disappeared she said.
"That's all the money I had," she said.
The same thing happened to Ina Gillespie.
"I walked through the home on 108th and Bristol with her," she said.
Gillespie was anxious to rent it and met supposed landlord Stephanie McBath at a Denny's and handed over her savings of $500. She's never seen McBath again and has since learned the home had already been rented to someone else.
So who is Stephanie McBath?
An ex-con out on parole who goes by multiple aliases and has a string of convictions for everything from writing bad checks to fraud. What made her latest scam so believable was that she had talked her way into helping real landlords rent their property, claiming to be an experienced property manager with her own company, Midwest Property Management and Rehab. It touts  the grammatically challenged slogan: 'You should have came to us in the first place.'
But what the renters didn't know was that McBath didn't have permission to collect money from them, and in fact had been fired by one landlord and no longer had permission to show homes.
Both women tried to report McBath to Kansas City, Mo.  police, but were told  it was a civil matter. If police had tried to help them, they would have discovered that McBath had a warrant out for her arrest and had a long list of cons to her name.
FOX 4 Problem Solvers has learned that police are still looking for Stephanie McBath. She has four outstanding warrants. If you also gave money to McBath, or know where she is, please contact FOX 4 Problem Solvers by clicking here.