This is an archived article and the information in the article may be outdated. Please look at the time stamp on the story to see when it was last updated.
KANSAS CITY, Kan. -- From the outside, everything looks pretty normal and peaceful at Wyandotte Towers near 9th and Washington in KCK.
However, talk to a frustrated Holly Duff and other tenants,and you'll learn there's a safety issue at the high-rise apartment building that has people growing angry.
"It doesn't make any sense. It's very frustrating for us to keep having to go through this. We pay rent, and things don't get fixed," Duff said.
"The one elevator that's working, it feels unsafe. Every time you get on it, you hear 'click, click, click, click, click' when it's coming down. You just never know, " said Steve Boro has lived in the building for eight years.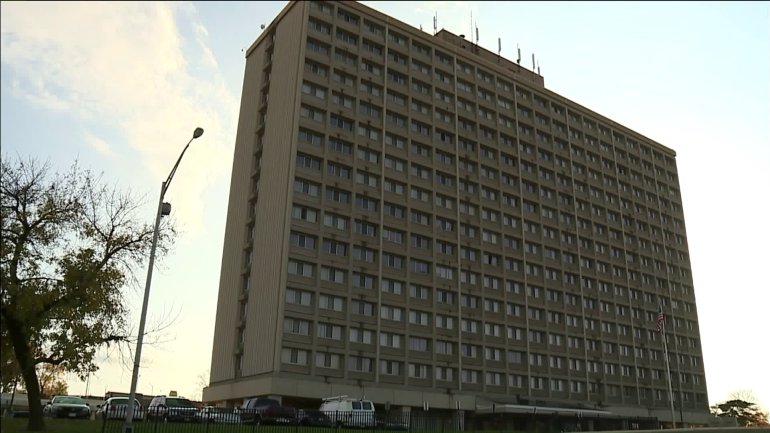 The tenants said the main elevator in the 16-floor building hasn't worked in several months. They said the only one left broke down last Sunday night for hours.
FOX4 has also learned the "working one" suddenly stopped working for at least two hours over the weekend.
"That elevator is half working. It keeps getting stuck on the ninth floor, and they don't know why. I have seen firefighters come here and rescue people off of that darn elevator," Duff said.
"This is the worst it's ever been. Both elevators would break down, but they'd have them fixed. That's OK, but when you leave them down for months and months, that's ridiculous," Boro said.
Wyandotte Towers is a 49-year-old Housing and Urban Develepment-operated building. More than 200 seniors, singles and people with disabilities live there.
Duff said the elevator issues have left several women feeling trapped in their apartments and afraid to take the stairs.
"There's an older lady that has her sister that goes to day care and they can't get to day care and them going down the stairs is not safe," Duff said.
"We've been having problems with these elevators for some  time," said Milton Scott, the exective director and CEO of the KCK Housing Authority.
Scott said they've hired a crew to replace old parts in both elevators. He said they hope to have the "out of service one" repaired by mid-November.
As for the "working one" that tenants call a safety hazard, Scott said it should get a much-needed makeover by early next year.
"We've been looking for obsolete parts, and that was no longer the best answer. We have now taken the route that I think is very prudent in the fact that we've declared the situation and emergency and put it down as a priority to get it done. We asked the tenants to be a little patient," Scott said.
"A lot of us have run out of patience. I just want us to be able to live like normal people. Why can't we have working stuff? They need fix these elevators for good," Duff said.
"I'm just so disappointed. I never know when I can come in and out of this building," Boro said.
FOX4 Problem Solvers will let you know when the elevator repairs are completed.