This is an archived article and the information in the article may be outdated. Please look at the time stamp on the story to see when it was last updated.
KANSAS CITY, Mo. -- Two men FOX4 Problem Solvers first warned you about are now facing criminal charges, including scamming an 84-year-old woman.
The Jackson County Prosecutor has filed charges against Adam Cline of Alan's Asphalt for defrauding an elderly woman out of $10,000.
The incident happened about two years ago. That's when Ruth Barclay said Cline and several other men came to the door of her home in rural Jackson County and told her they had an extra load of asphalt on their truck that they would sell to her for $80.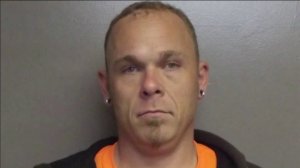 But an hour later, Cline demanded $10,000, insisting that Barclay had misunderstood him. She said she felt so intimidated she wrote him a check.
It was money she couldn't afford to lose because she needed to pay for her 88-year-old husband's care at a nursing home.
Now Jackson County prosecutors and Missouri's Attorney General have charged Cline with deceptive business practices and scamming the elderly.
According to the probable cause statement, Cline was employed by Alan's Asphalt, a company owned and operated by Jerry Sawyer of Buckner, Missouri. Cline heads to court next month.
Also facing criminal charges is Robert Williams of Xtreme Concrete.
The last time FOX4 Problem Solvers caught up with Williams he was leaving the courthouse in Independence where he was being sued by one of his customers for not doing the work he was paid for.
Now Williams is facing criminal charges. He's accused of defrauding Robert Meints of Raytown, Missouri.
Meints gave Williams $6,500 as a down payment to pour him a new concrete driveway. Williams promised to do the work the following week, but he never showed.
"When he didn't show up, I called him," Meints told Problem Solvers in 2015. "Well, he said, 'I'll be out the next week.' Then I called him again. 'Well, I'll be out the next week.' He kept telling me that week after week."
Meints never saw Williams again and had to hire another company to replace his driveway. William faces seven felony counts for defrauding Meints and another homeowner.