This is an archived article and the information in the article may be outdated. Please look at the time stamp on the story to see when it was last updated.
KANSAS CITY, Mo. — A Kansas City health clinic that serves low-income families says funding cuts could cripple their ability to serve patients.
The Samuel Rodgers Health Center sees more than 23,000 patients a year. Its namesake actually helped establish the federal funding mechanism for community health clinics, and that funding was just extended two years.
But the clinic said that's a Band-Aid fix, and it's made worse by cuts the city is proposing.
Kansas City's budget plan slashes more than $500,000 from Samuel Rodgers, which could lead to 2,500 less patients having access to care.
So the health center's now asking the community for support and hoping the cuts don't go through.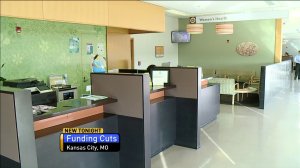 "We're doing everything we can to try to get the community to understand what's at stake here, and we're asking to stop the cut," said Randy Wither, Samuel Rodgers' communications and marketing manager. "We're encouraging them to contact their city council representatives, reach out to the mayor's office. Let them know this is too much."
City Councilman Scott Wagner said the planned cuts were recommended by the health commission because the Samuel Rodgers Center has higher-than-average per-patient care costs.
"At no time has Samuel Rodgers provided to the Health Commission their overall finances to suggest their financial hardship. Health levy dollars are not an entitlement but a cost of care that, frankly, I'd like to see go more towards prevention so that people don't have to go to see a doctor for acute needs," Wagner said in a Facebook statement.
The Samuel Rodgers Health Center said the commission's metrics aren't a fair representation.
The city is set to adopt the budget March 22.