This is an archived article and the information in the article may be outdated. Please look at the time stamp on the story to see when it was last updated.
KANSAS CITY, Mo. — Jackson County Prosecutor Jean Peters Baker on Friday charged Fredrick Scott, 22, a man who already faces two murder charges related to the deaths of two men, with a third murder that occurred in July 2017.
Police believe Scott shot and killed Karen Harmeyer, 64, in July. Her body was found in Grandview. Prosecutors charged him Friday with first degree murder and armed criminal action related to her death.
In August, Fredrick Scott was charged with the murders of Steven Gibbons, 57, and John Palmer, 56. Gibbons was killed near 67th and Troost Avenue on August 13, 2017 and Palmer was found dead near E. Bannister and Lydia Avenue on August 19, 2016.
Gibbons' and Palmer's murders were part of a string of unsolved murders that occurred in the Indian Creek area.
After his arrest for their murders, prosecutors said Scott was also considered a suspect in three other killings along the Indian Creek Trail and in south Kansas City.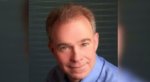 At the time of his arrest, the murder of Harmeyer was not mentioned as one for which he was a suspect.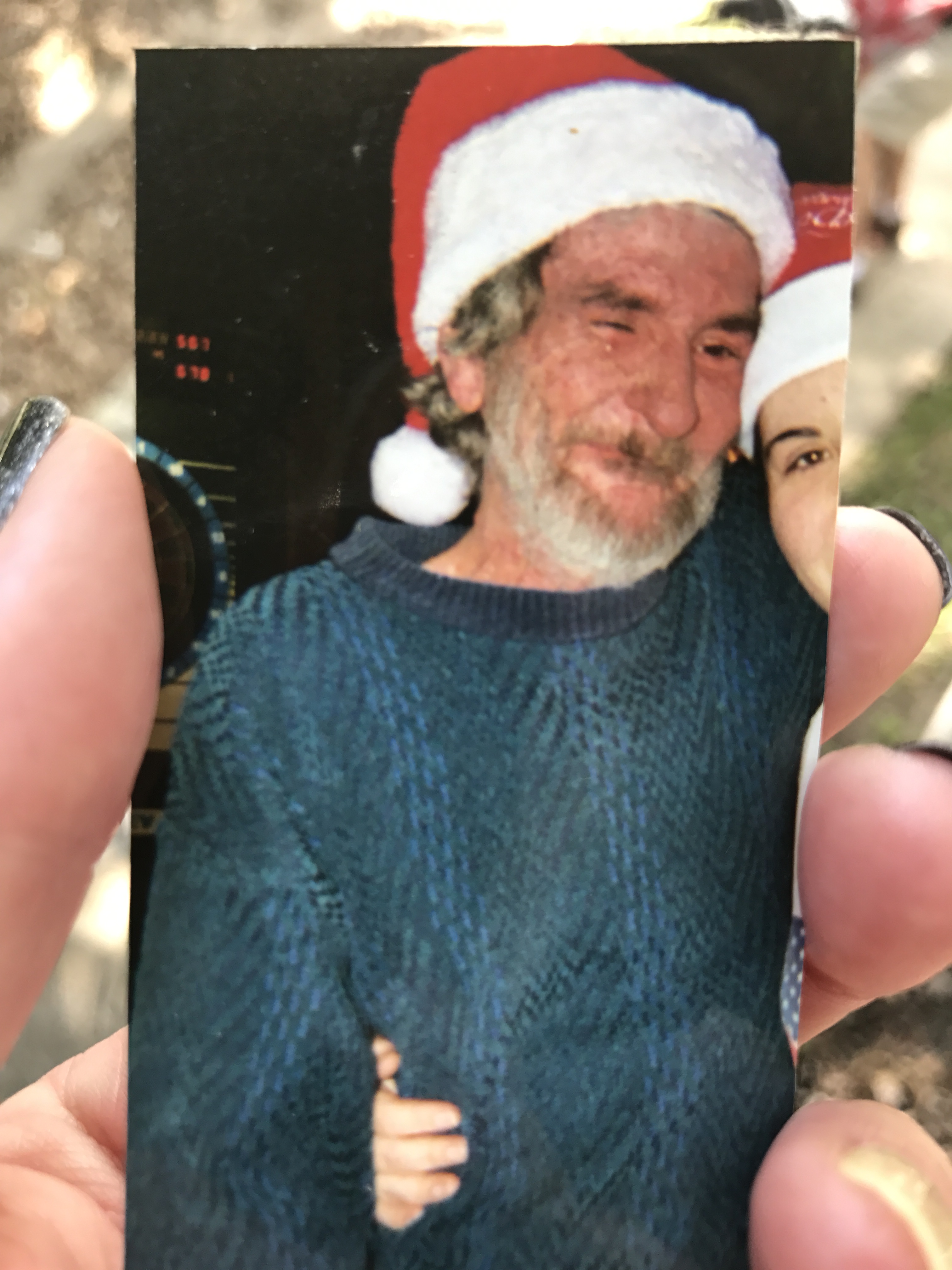 Baker said investigators were able to use DNA evidence to link Scott to the murders of Gibbons and Palmer.
"Surveillance video showed our victim, Steven Gibbons, on an ATA bus. A man exits that bus with him and is seen following him, getting closer and closer and closer. The man following the victim is carrying and drinking from a bottle and the camera pans away at the time of the homicide.  DNA from a screwtop bottle found at Gibbons homicide scene matched the DNA found on a shirt also at the Palmer homicide scene. DNA from a cigarette that Scott was smoking was also matched from that bottle and KCPD detectives recovered that cigarette after Scott identified himself to police," Peters-Baker said.
In June, more than a month after Mike Darby's murder, police released a video of a person they wanted to identify. The video showed a figure with a backpack walking down a path along Indian Creek Trail the same day Darby was murdered. The video appears to have been recorded at 5:47 a.m. Police found Darby's body around 6:30 a.m. on May 18th after he was discovered by a bicyclist. Prosecutors say Scott admitted to them that he's the man in the video but he has not been charged with Darby's murder.
Police said that while there is no physical evidence to tie together the murders of the four men, they did point out that all four victims are white men and three of them were walking their dogs either on the trail or close to the trail. Detectives noted the pattern and say all four investigations are active.
Scott has been in custody in the Jackson County jail with bond set at $500,000.
Look for more about Karen Harmeyer on fox4kc.com and FOX 4 newscasts as we find out more information.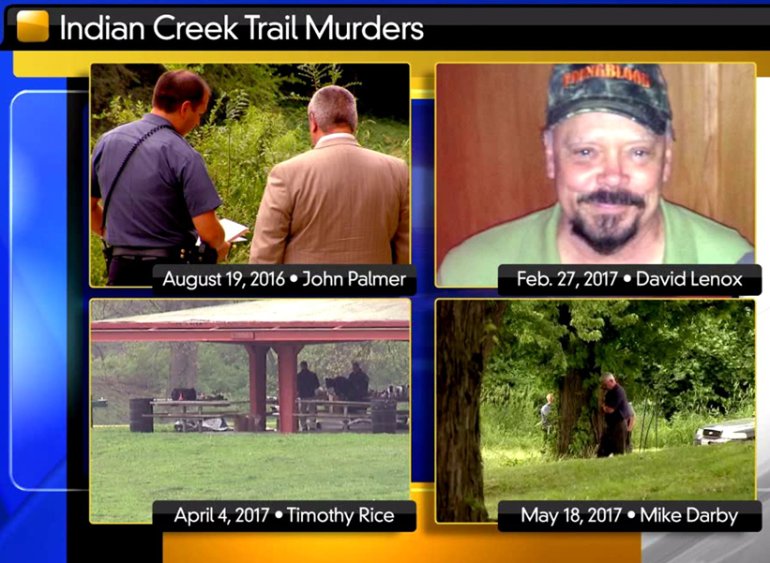 Baker released several other photos of Fredrick Scott, in the hopes that someone in the public might recognize him and be able to provide information to law enforcement.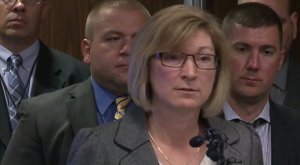 "We are especially interested in his acquisition, his use and disposal of guns and ammunition. Now if you heard shots in the area of these homicides, we're asking you to please call us. If you've seen the defendant in any of the area of these crimes, or generally in the south Kansas City area, please call us. Any little piece of information may very well be of great value to this team standing around me," Baker said.