This is an archived article and the information in the article may be outdated. Please look at the time stamp on the story to see when it was last updated.
KANSAS CITY, Mo. — A disabled and homeless veteran who died January 20, will be buried in Leavenworth, thanks to a friend who believed he deserved more.  Three weeks ago, Eton Gilmore died disabled and homeless, with no family, in an abandoned house on Woodland Avenue.
UPDATE: Hundreds gather to bid farewell to KC veteran they never met
Maryannah Mosley, his friend and also a disabled Vietnam veteran, said during his time in the Army, he received awards, including the Purple Heart.  She said after his military service, he drove a taxi, then found himself living in his cab or in abandoned rooms or houses. From time to time, Mosley or other friends would stop by with a cup of coffee to visit.
When they found out he had passed away, friends went looking for him and found him at the city morgue. She said the worker's telephone response was another example of how alone Gilmore really was.
"He said, 'We were really getting scared. Nobody has come forward for him."
Mosley had him moved to a funeral home in Kansas City, Kansas, but needed the money to bury him properly.
FOX 4 put her in touch with the Department of Veteran Affairs. In a telephone conversation, a spokesperson for the V.A. said, "He will be buried at no cost to anyone at one of these cemeteries."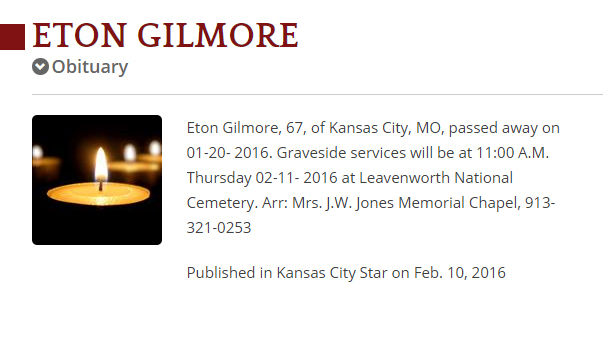 The service and burial are planned for Thursday, Feb. 11 at 11:00 a.m., at the Leavenworth National Cemetery, 150 Muncie Road.
It is open to the public.
Gilmore was 67-years old.
"He deserves, number one, a proper burial and the military to acknowledge his service and that would probably make him very happy," Mosley said.
Last week when FOX 4's Megan Dillard spoke to her, Mosley pulled an old radio from the trash pile of his belongings and said, "Maybe we'll take this for his final burial. Let them know that this was his joy of living, this little radio."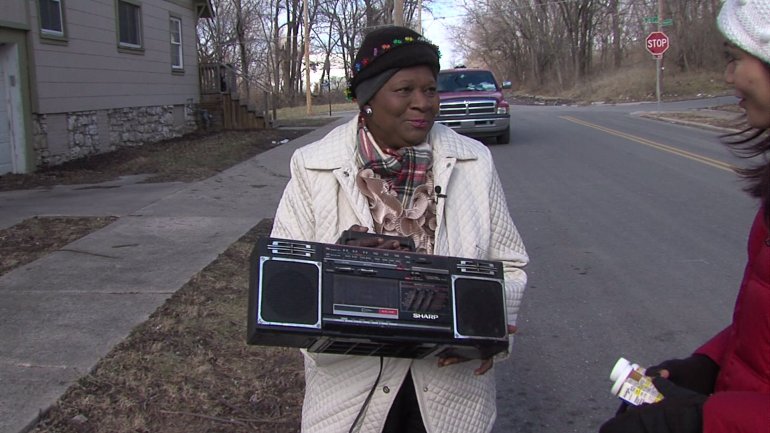 Watch the original story here: