This is an archived article and the information in the article may be outdated. Please look at the time stamp on the story to see when it was last updated.
LEE'S SUMMIT, Mo. -- A couple eating lunch at The Peanut restaurant and bar in Lee's Summit on Tuesday made a discovery that instantly upset them.
When they went to get a copy of 'The Pitch' and 'Camp' magazines available at the restaurant, they found degrading cards scattered all over the magazines.
The cards had a logo with angles similar to the one used by the Alt-Right, a group of people with far-right ideologies who reject mainstream conservative policies and are associated with white nationalism.
On the other side of the card, it said: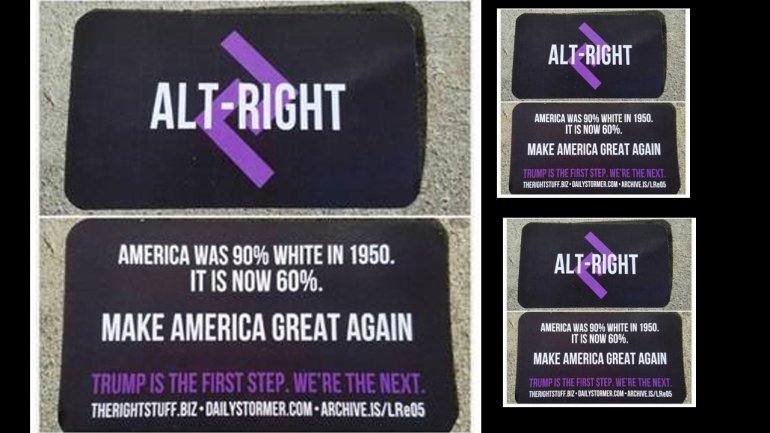 America was 90% white in 1950.
It is now 60%.
Make America Great Again
Trump is the first step. We're the next.
"My first thought was to turn around, put the business on blast and never eat there again," said Cydney Carl.
Instead, the couple went to find the manager. They said she was surprised and disgusted at what the cards said.
"Someone took the time to not only design these, but to have them printed on glossy business cards (who the heck printed these?!) and then to boldly walk into businesses and distribute them. Disgusting," said Cydney.
The manager was relieved the couple brought it to her attention. They advised people to check their businesses and make sure they weren't unknowingly supporting the Alt Right with these cards.
FOX 4's Molly Balkenbush talked to the couple who found the cards. Look for her story about their lunch experience on FOX 4 News at 5 & 6 pm, and then updates to share on facebook/fox4kc from fox4kc.com.