This is an archived article and the information in the article may be outdated. Please look at the time stamp on the story to see when it was last updated.
GRAND RAPIDS, Mich. — City officials have condemned a house where rats are multiplying at the rate of 100 rats a day.
The house is a former animal rescue. Neighbors have been complaining because the rats are sneaking onto their property. The owner of the property is working to trap the rats in barrels and she has until the end of the week or she will be forced to pay for an exterminator. If she does not, the city will call in an exterminator and charge the homeowner an estimated $30,000 through a tax lien.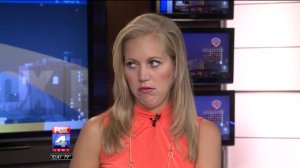 For more pictures from the home, watch the story below from WXMI. For FOX 4's Abby Eden's understandable reaction to the rat pictures, see the video in the player above.