This is an archived article and the information in the article may be outdated. Please look at the time stamp on the story to see when it was last updated.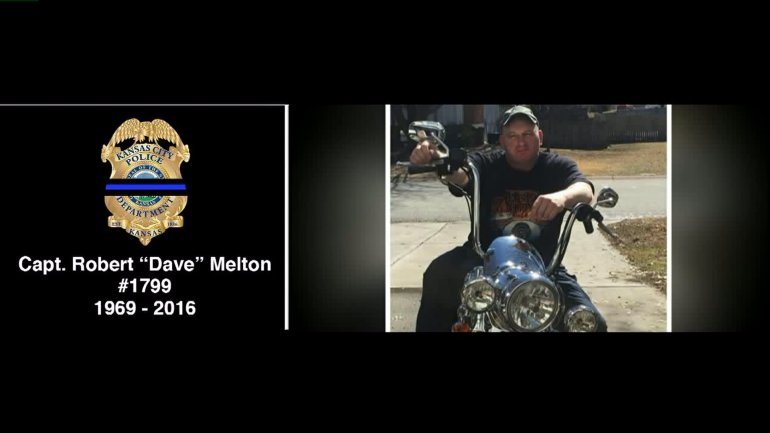 KANSAS CITY, Kan. — Friends and family, strangers and supporters are taking their seats at Children's Mercy Park in Kansas City, Kan., Saturday morning to honor police Capt. Dave Melton, killed July 19 when a suspect opened fire on him as he tried to avoid arrest.
Capt. Melton has three children, including one adult daughter, another young daughter and a son. His girlfriend is pregnant with his fourth child.
Capt. Melton had recently led the funeral arrangements for Kansas City, Kan., police detective Brad Lancaster, 39, killed while responding to a call of a suspicious person near Hollywood Casino on May 9.
After Melton's funeral Saturday morning, there will be a burial service at Leavenworth National Cemetery.