This is an archived article and the information in the article may be outdated. Please look at the time stamp on the story to see when it was last updated.
(CNN) — The wife of the retired Tennessee lawyer who was killed on Monday when a mail bomb detonated outside their home died Wednesday, the Tennessee Bureau of Investigation said Thursday.
Residents in rural Tennessee grappled with fear and confusion as they tried to understand why someone would send a bomb to their neighbor.
Retired lawyer John Setzer, 74, died Monday after "an unknown package exploded," the Tennessee Bureau of Investigation said.
His wife, 72-year-old Marion Setzer, was seriously injured and airlifted to Vanderbilt University Medical Center where she later died on Wednesday.
Neighbors told CNN affiliate WZTV the blast was so powerful that it blew out windows and damaged several rooms of the Setzers' house.
A barrage of federal, state and local authorities descended on the neighborhood in Lebanon, Tennessee, about 30 miles east of Nashville. The FBI, U.S. postal inspectors, the Department of Homeland Security and the Bureau of Alcohol, Tobacco, Firearms and Explosives are also investigating.
So far, they haven't publicly disclosed a motive.
'A dedicated servant'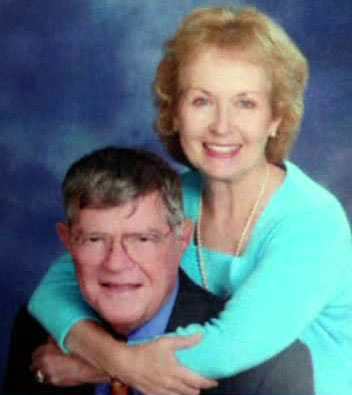 John Setzer's former law partner, George Cate Jr., said Setzer was a dedicated servant. The two met while serving in the Army Reserve.
Cate couldn't understand why anyone would want to target Setzer and his wife.
"I could hardly believe what I was being told because nothing had happened in my recent times to make me anticipate anything of this kind happening," Cate told WZTV. "John and Marion Setzer are a great couple, and they have dedicated themselves to taking care of other people."
Cate and Setzer became partners at the law firm bearing their names between 1979 and 1991. Setzer worked on general civil cases and also specialized in living trusts, his former partner said.
Cate said Setzer's love of law was hampered by health problems in recent years — but he still worked from home.
Terrified of the mailbox
On the Setzers' quiet rural street, neighbors were terrified about whether a bomb might arrive in their mailbox. Some told WZTV that officers went house-to-house Monday night to check mailboxes for devices.
"Of course it makes us a little anxious to go check our own mailbox when we see something like this happen, because normally boxes are delivered and mail is delivered, and you don't question it," neighbor Tony Dedman told the affiliate.
Hughen said the calm in the community will never be the same.
"The sanctity of living out here, and a wonderful place for children, has been scarred in some way by this tragic event."
An $8,000 reward is available for information leading to the arrest and conviction of anyone responsible for the attack. Anyone with information can call 1-800-TBI-FIND.
By Holly Yan and Dave Alsup