This is an archived article and the information in the article may be outdated. Please look at the time stamp on the story to see when it was last updated.
INDEPENDENCE, Mo. -- Tuesday marked one year since a Van Horn High School student was shot and killed walking home from school. Family and friends of Javon Reilly met at the school and walked the route Javon took home each day.
"We have that big hole that is still there, it's never going to go away," said Jackie Reilly, Javon's mom. "Every day he walked home from school and this is his last walk of life."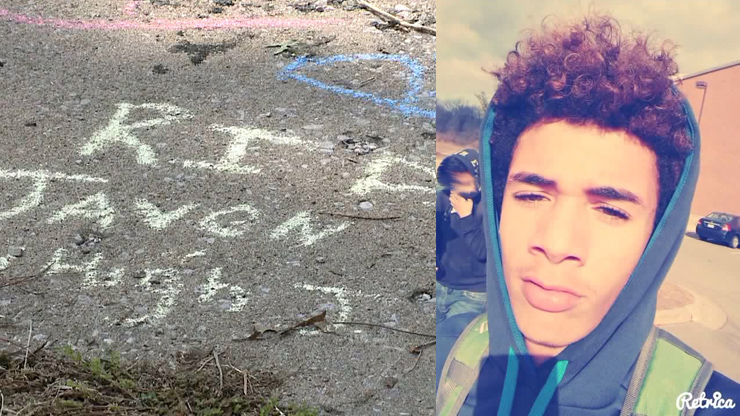 Twenty-year-old Tymon Reed of Kearney, Mo., is facing charges in the deadly shooting. Court records show he bonded out last December.
Investigators said the incident might have started as a fight over marijuana but witnesses reported the suspect was looking for somebody else, not Javon.
"It's just a tragic way that my little brother had to leave, he had dreams, he had goals, he wanted to be something," said Tierra Reilly, the victim's sister.
On Tuesday, the family walked from the high school to the area where Javon was shot and killed where they prayed and released balloons. They said they will be at the suspect's next court hearing on January 8.