This is an archived article and the information in the article may be outdated. Please look at the time stamp on the story to see when it was last updated.
RIVERSIDE, Mo. — Greece has a rich Olympic history but another ancient competition just wrapped up here in the metro.
This weekend, people competed at the Scottish Highland Games and Celtic Festival in Riverside, Mo.
Doug McDonald, the Athletics Director, said the Scottish Highland Games date back more than a millennium. "When you think back, the men would often get together and of course being men, see who could put the stone the furthest," said McDonald.
Brian Inverarity moved to the United States more than three decades ago and helped volunteer at the festival this weekend.
"Never forget your Scottish heritage. Never forget it. We all come from different parts of the world, usually to the United States. We all bring a lot and that's what makes it so great," said Inverarity.
Inverarity travels back to Scotland nearly once a year and is now able to share those memories with the Kansas City community.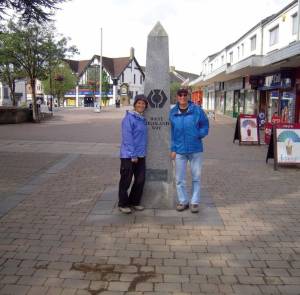 "Just trying to spread what Scotland is about. Let them get a taste of it. Hopefully one day they'll go and visit the country and see it for itself," said Inverarity.