This is an archived article and the information in the article may be outdated. Please look at the time stamp on the story to see when it was last updated.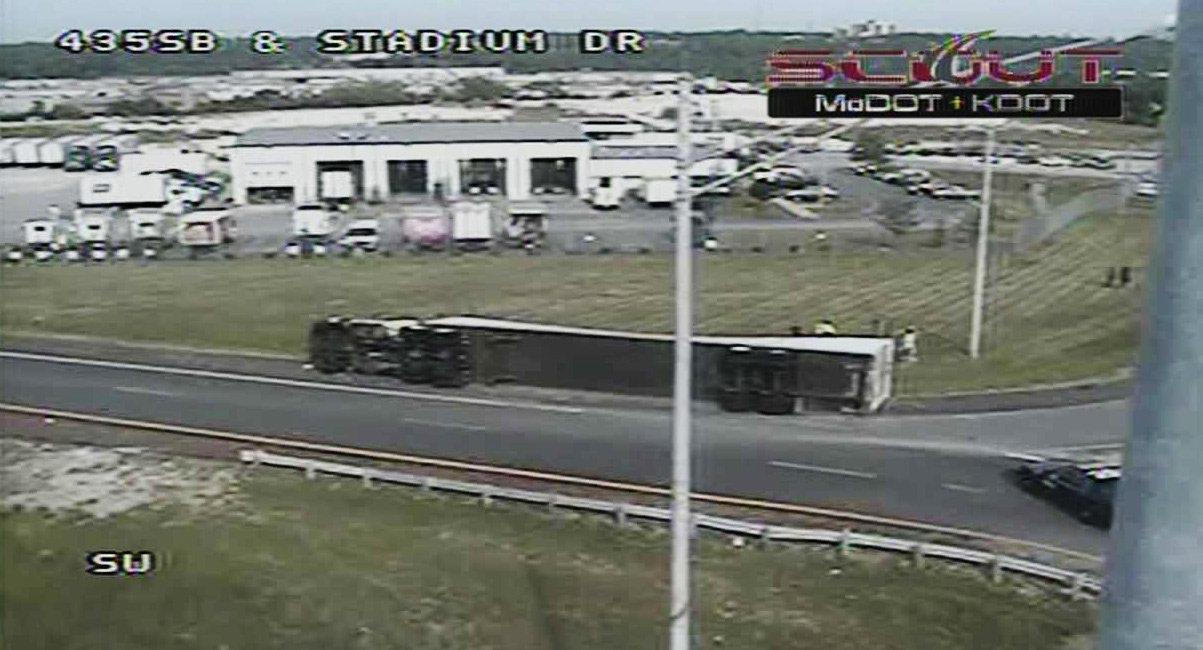 KANSAS CITY, Mo. — A semi loaded with Coke Zero rolled onto its side Thursday morning, closing traffic to the ramp from Stadium Drive to southbound I-435 in Kansas City, Mo.
The accident happened around 8:30 a.m. A fire truck arrived on the scene but left a short time later.
No injuries have been reported and it remains unclear at this time what caused the truck to roll onto its side.