This is an archived article and the information in the article may be outdated. Please look at the time stamp on the story to see when it was last updated.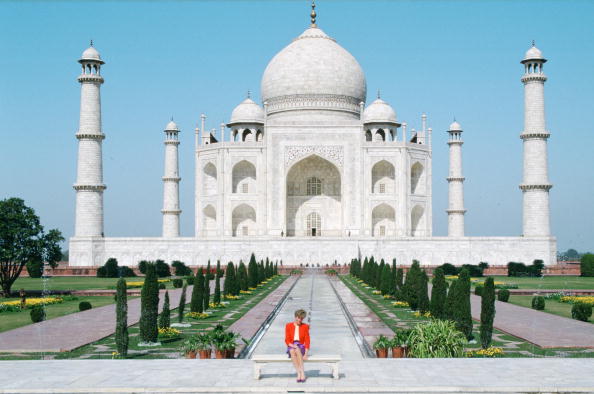 AGRA, India — Prince William and Princess Kate created a poetic and touching tribute to William's late mother, Princess Diana, on the last day of their trip to India and Bhutan.
The photo of Princess Diana sitting alone on a bench in front of the Taj Mahal in 1992 became a national icon. The image came to symbolize her troubled marriage to Prince Charles, which ended in a very public divorce four years later.
The nation, and some would say the world, would later mourn Diana's death in a car crash in Paris in 1997.
The royal couple re-created that solemn image on that very bench, which has since been named in Princess Diana's honor. The bittersweet photo of the Duke and Duchess of Cambridge has a distinctively brighter, more hopeful prospect.
Where once Diana sat alone looking down, the couple sat together, 24 years later, smiling.
Visiting the monument for the first time William and Catherine hoped to create "new memories", a spokesman said.
A statement released ahead of the couple's tour of India said: "The Duke of Cambridge is of course aware of the huge esteem his mother, the late Princess of Wales, is held in India and he appreciates the iconic status of the images that exist of the princess at the Taj. He feels incredibly lucky to visit a place where his mother's memory is kept alive by so many who travel there."